Big Match blues
View(s):

Big Match blues

There is a standing rule in this sports body that officials cannot stand in at certain games such as Big Matches. The official who brought in these rules is now alone and worried as all the others have deserted him. Recently he was seen twiddling his thumbs all alone at his desk. All those who were with him had gone away to greener pastures. This move was long anticipated with so many Big Matches around the corner.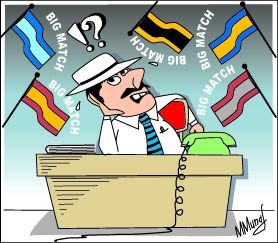 Gajabima
A meeting took place at a leading sports association's function where the President of the sport gave a speech. All who listened to the speech were wondering whether this man was saying the truth because he was uttering all lies. So those who attended the meeting have decided to call this function a 'Gajabima'.
Only for the favoured
There is utter confusion in a sports body where two wheelers are used. Of course they are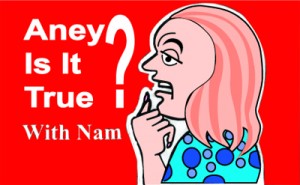 training hard for the SAF championships to be held in August. However only those in the forces are attending practices as the others say that they have no funds to attend practices. A national pool too has been formed for the event and riders, some of them who are leaders in the field, say they cannot afford to be in the pool without funds.
Cash incentive
The talk is about the leading sportsman who has taken over a key post in a leading sport. At first he was reluctant to take over the post but once he heard that the position will give him Twenty Five Lakhs in rupees, he agreed. Let us see what he and his partners will be able to do for this sport after such a massive cash incentive.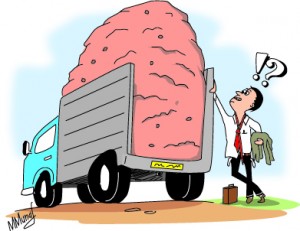 Calling a spade a spade
The scene now revolves around a sport where a ball is kicked about. A new man is about to take over the reins as a New Boss. When he was an ordinary member of this sports body he had a habit of calling a spade a spade without much ado. Now others in the field are wondering whether he is the same old guy and whether he will keep attacking them whenever they falter.
No job. No clay
A leading curator has no job now. He is now wondering how he can pay for an order of clay and is scared that the order will not be accepted. If so how can he pay for the costly amount of clay? Actually he had ordered the clay when he was in his old job. ut now he has no job and of course no pay and all he has ordered will not be paid by the management.
Follow @timesonlinelk
comments powered by

Disqus