Cricket South Africa sack Majola
View(s):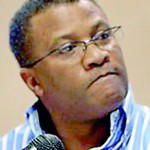 Gerald Majola has been fired as CEO of Cricket South Africa following an internal disciplinary hearing.
Majola was found guilty on all charges, but primarily of the receipt and non-disclosure of bonuses from the 2009 Indian Premier League and Champions League, and the misuse of his travel allowance.
Majola was invited to attend both the findings and the sanction, but chose not to do so. He withdrew from the hearing last week, questioning the legitimacy of the process and arguing that the CSA board had already cleared him of any wrongdoing in respect of the charges levelled against him.
"The disciplinary chairman issued his findings on sanction which CSA will implement with immediate effect," CSA said in a statement on Friday. "The sanction handed down by advocate Karel Tip SC was that Mr Majola is dismissed from his service with CSA with immediate effect.
"While acting as CEO for CSA and in the context of a contract that he had concluded on behalf of CSA, Mr Majola negotiated large bonuses for himself and former CSA COO Don McIntosh, as well as lesser bonuses for the CSA staff. In so doing, he wittingly placed himself in a situation that constituted a manifest conflict of interest."
Tip stated Majola had failed "in any meaningful way" to disclose the bonus that he received, which amounted to R1.7 million – and had played an active part in bringing disruption and division within cricket, bringing CSA and the sport into disrepute. "Mr Majola failed to disclose the bonus when he had a clear and ongoing duty to do so," added Tip. "Even worse, Mr Majola expressly lied about it, vowing more than once that he 'had not received a cent'.
"In so doing, he inter alia directly misled the sport minister Fikile Mbalula and deputy sport minister Gert Oosthuizen and, in turn, allowed parliament to be similarly misled."
Majola's lawyer, Pumezo David, said on Thursday he had set aside the disciplinary hearing and had formally opposed it through the Labour Court.
David confirmed that all the respondents in their Labour Court application, which included the CSA and president Jacob Zuma, had been furnished with papers and had until 29 October to respond.
Follow @timesonlinelk
comments powered by

Disqus