Grooming the best Software Engineers
APIIT SCHOOL OF COMPUTING
View(s):
WHAT IS SOFTWARE ENGINEERING?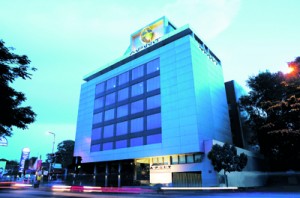 We hear this term "Software Engineering" every day – but what does it really mean? What do Software Engineers learn, and what kind of work they do for a living? Well, simply stated Software Engineering is a field dedicated to the designing, implementation, and maintaining high quality software. Software – of course is a very general term and applies to anything that runs on a computer, ranging from games, social networking websites like Facebook, Skype, banking software, online shopping website, etc. The systematic way of building these exciting applications that will meet the needs of the current market is an important objective of software engineering. As an analogy, imagine you had to design a high-speed race car. Will a well qualified mechanical engineer will be able to do so? Yes. Well, how about designing an efficient and high quality software application (like Facebook or Gmail)? A qualified software engineer will be able to do so!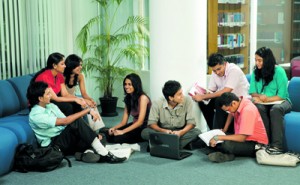 SOFTWARE ENGINEERING DEGREE AT APIIT
The Software Engineering degree is one of the most popular degrees at APIIT. Considering the demand of software engineers within the island, and across the world this does not come as a big surprise. Moreover, our programme is designed to meet such needs by grooming excellent professionals to work in the software/IT industry.This award aims to produce graduates who can develop software solutions to a wide range of real-world problems. They should be proficient in several programming languages, understand the theoretical underpinning of these languages, and be able to use them in the development of robust, large scale systems. They should be experts in the entire software development life cycle, from project initiation to maintenance. Software Engineers can apply their skills in all areas of the computing industry – from business systems to computer games to embedded systems. Typical job titles of recent graduates include Application Programmer, Software Engineer and Systems Developer.
Over the 3 years, the students learn topics related to following modules – Introduction to Software Development, Hardware and Software Systems, Math and Statistics, Operating Systems, Object oriented Programming, Systems Modelling, Algorithms and Data Structures, Networking, Professional Development, Databases, Imaging, Principles of Software Production, Project Planning, Web Applications, and Testing & Evaluation etc. The curriculum includes all the necessary modules to train a student to become a software engineer and beyond.
Students are required to undertake a project as part of their training in their final year. This project gives an opportunity for critical thinking, research and satisfaction of developing a working application. There is close interaction with supervisors who have ample experience in guiding student projects. Most of the students enjoy this research-oriented aspect of project design and development. Some of our students have gone a step further by publishing their work at international level conferences or giving a talk or presentation to local staff and students.
KEY FEATURES
A diverse range of teaching strategies including case studies, video presentations, and project work is used to achieve the learning objectives. Students are also trained to work efficiently in a group or independently in a disciplined and structured environment. Our programmes also include modules that focus on improving professional/communication skills which proves to be invaluable when students step outside APIIT into the real world. Guest lecturers who are experts in their field regularly visit APIIT to deliver talks and seminars. Likewise, our students also get an opportunity to visit workshops or events related to courses whenever possible. APIIT also organizes research workshops and technical events which bring together students and teachers from the local school and education community.
There is a close interaction of the students and lecturers, which is availed by having all academic staff on-campus. Students can generally meet their lecturers at any time during the day since we follow an open-door policy for student consultation. Such quick and regular interaction builds students motivation for improvement and is evident when a lot of our students eventually meet their academic goals. Continuous assessments carried out throughout the programme enhance student involvement and skills development.
Our students generally have high English proficiency and since all academic business is conducted in English it gives a great opportunity for students to refine their language skills. At the end of the term most of the students are able to give excellent presentations in a professional manner and write high quality reports
Although software engineering course is challenging, our approach towards teaching and learning makes this experience very rewarding. Students occasionally come and meet our staff even after graduation and tell how invaluable their training has been at APIIT. This proves that students are prepared for the market needs, irrespective of the type of industry they join. Several of our students are inspired by fellow students and lecturers, and opt for higher education in Sri Lanka or abroad. Every year we have students that express interest to join MSc programmes in UK, USA and Australia.
Follow @timesonlinelk
comments powered by

Disqus