12month MBA at Oxford College of Business, where dreams are made into a reality
Mr. Sharon Sahal - From Senior Manager to CEO
View(s):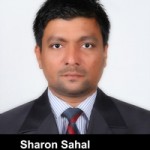 Applying for the 12month MBA at Oxford College of Business (OCB) in affiliation with the Australian Institute of Business (AIB) has always been the No.1 choice amongst many senior managers deciding to start on an MBA program.
One of the main reasons for this is because businesses worldwide rate Australia's MBA programs highly, it also needs to be mentioned that globally, Australian MBA graduates offer the second highest average salary at US$109,100. This puts the country in second place behind Switzerland, where employers offer MBAs US$10,300 more than Australian graduates. In 2011, Australia was listed as the world's fourth most popular MBA study destination, with 35% of the 4,527 survey respondents specifying it as their preferred location to take an MBA according to the Economist.
Businesses worldwide have a number of Australian business schools as their preference for hiring MBAs among which the Australian Institute of Business (AIB) is considered to be among one of their top preferences.
Over 4,500 businesses worldwide which are actively recruiting MBAs, provided details of which schools they prefer to recruit from. They rated 11 business schools in Australia amongst the top schools in the Asia-Pacific region, Melbourne Business School was the highest rated business school in Australia. Other business schools in Australia that have featured prominently in the MBA employer rating include , Australian Institute of Business (AIB) in Adelaide , Macquarie Graduate School of Management, Monash University Faculty of Business and Economics, and Sydney Business School at the University of Wollongong. The existence of  the 12month MBA offered by Australian Institute of Business has enabled Sri Lanka's top corporates the opportunity to obtain a prestigious and highly sought after internal Australian MBA which is internationally and locally fully accredited at a fraction of the cost in just 12 months.
Does the 12month MBA at Oxford College of Business really work?
The main reason why students want to join the 12month MBA at Oxford College of Business is because students are able to mix study with work, as contact hours and lectures are scheduled outside of office hours, and also cater to those commuting internationally; with the existence of the MLearning platform via Mobitel Sri Lanka, all lectures are recorded and uploaded online, which gives the opportunity for students traveling internationally to listen to lectures while on the go.
Mr. Sharon Sahal, chose the 12month MBA at OCB primarily because of the opportunity to practise what he learned on the programme straight away in his role as a senior manager and later as CEO for Expatkey Properties, one of Sri Lanka's biggest real estate firms.
"Full-time study was not an option as I wanted to apply the skills I learned on-the-job throughout the MBA program," Mr. Sahal explains "I also wanted the flexibility that the modular program provides. Attending lectures for one month for a particular module and then sitting for the exam at the end of the month allowed me free rein to plan my study time around my life. It was the perfect combination."
"Reading for the 12month MBA at Oxford College of Business was one of the best decisions I have ever made – I would not change it one bit. At the time of application, I was not entirely sure of all the reasons to study for an MBA. However, this hesitation and uncertainty quickly disappeared upon starting the 12month MBA at Oxford College of Business. The skills you learn, people you meet and quality of faculty are second-to-none."
From Senior Manager to CEO
A further reason for Sahal enrolling on the 12month MBA at OCB was to prepare himself for his long-term entrepreneurial dream. When joining the MBA program he was a senior manager at one of the top property development companies in the country. However, he witnessed the benefits of graduating from a top business school such as OCB immediately, where he was head hunted as the CEO to Expatkey Properties. "Following graduation, within three months the 12 month MBA at OCB helped me to completely transform my career, the reputation, respect and the regard the industry places on the 12month MBA at Oxford College of Business is not second to any other MBA program in the country, and gives us the competitive edge that we need to clinch that important career break that we are looking for."
Invaluable MBA lessons
Sahal says his business success stems partly from his MBA studies at Oxford College of Business.
"Having the best MBA in the country from the best business school truly gave me the competitive advantage of reaching my career dreams, further it has also given me the correct skills to handle new work related challenges as CEO. My MBA experience taught me to really refine both the analytical side of my thinking and the creative and emotional side – something that has paid off in droves as I have progressed through my career."
However, he feels the most valuable lesson he learnt from the 12 month MBA at OCB was learning to take a holistic approach on business, "It teaches you to have a holistic view of the mechanics, strategies and psychology of business. That was invaluable to me."
When asked what he enjoyed most about studying for 12month MBA at Oxford College of Business, Sahal says it was the challenges. As with many MBA programs, one of the biggest challenges that many students face is the pressure of managing assignments and coursework with family and personal commitments. But looking back at his time at OCB, he says: "My MBA forced me to stretch myself and juggle demanding classes and assignments and before I knew it 12months had already gone by!"
Turning MBA study to business reality
Sahal's advice for those potential MBA applicants is to select an MBA that helps you to transfer the skills and knowledge learnt in the MBA classroom to the realities of the business world and the 12month MBA at Oxford College of Business makes it happen.
Sahal says an effective leader requires a strong set of skills which the 12month MBA entrenches into all its students: "To effectively lead in an organization, particularly a large one, you first need to develop a vision of where you want to go and have an effective strategy on how to get there."
"The 12month MBA at Oxford College of Business was truly instrumental in my career progression, the program constantly refined and fine tuned me as I went along. It also helps you to effectively process a lot of information coming to you from many angles and be able to act effectively on that information. It also helps you to have an ability to relate to people, read people, and forge strong relationships at all levels and stages in your career. The 12month MBA offered by the Australian Institute of Business in affiliation with the Oxford College of Business made my dream into a reality!  For more information contact the Malindu Ranasinghe – 0714151547 or visit www.12monthmba.com.au
comments powered by

Disqus