The residents of the Adimunai Periyakulam area of the Mundal AGA Division in Puttalam are faced with a major problem in obtaining clean water. The high salinity level of ground water in the area has rendered it unfit for consumption. Therefore water for cooking or drinking is scarce.
While the villagers have been left helpless, unscrupulous elements are turning the misfortune of the people into a profitable business.
While the people are left helpless a few are cashing in on the common misfortune selling water at Rs. 15 per pot.
The water seller collects water from the Punapitiya tank and sells it to the villagers every other day.
A villager -Ms. Sivamallar Thurai (37) said government authorities in the area should take steps to provide potable water to the village without having to pay exorbitant rates which is beyond their means.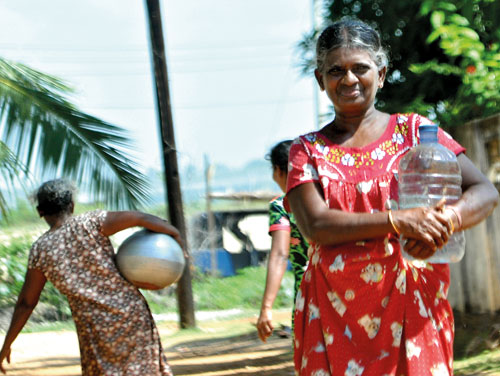 Villagers say they cannot afford to pay for sufficient stocks of drinking water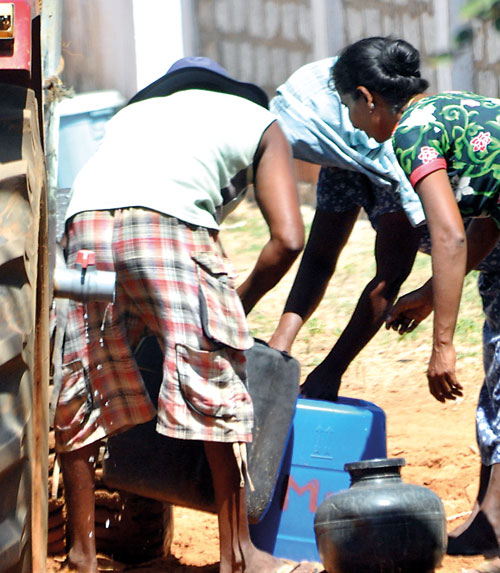 The precious liquid is sold to residents at Rs. 15 per pot.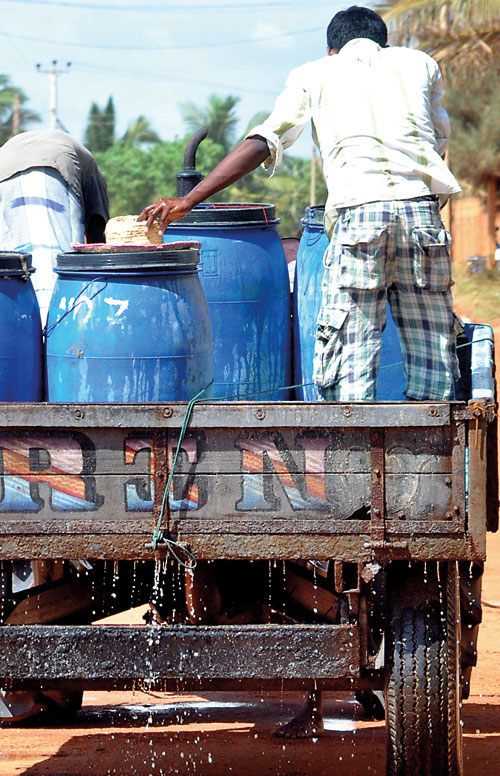 Vendors collect water from the Punapitiya tank and transport it to Andimunai Periyakulam.