The government is hoping pump in Rs. One billion to bail out the ailing Sri Lanka Cricket and put the Sports giant of Sri Lanka back on its track.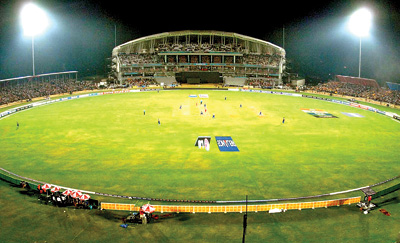 Suriyawewa International Cricket Stadium.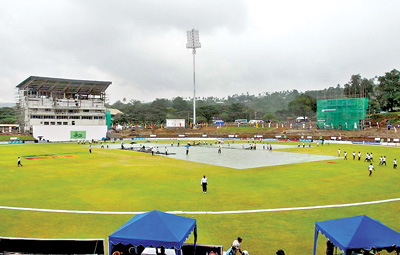 Pallekele International Cricket Stadium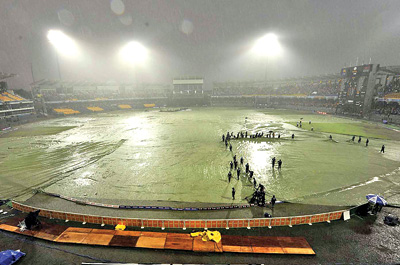 R. Premadasa International Cricket Stadium
Sports Minister Mahindananda Aluthgamage speaking to the Sunday Times said "We have already put up a cabinet paper requesting for this sum and we are hoping to complete the transaction before the end of this year.
"There are a few outstanding matters including the players' payment and the backlog of the unpaid bills which was incurred during the World Cup tournament, along with the salaries of the SLC staff. Once the outstanding payments are settled SLC can once again run on its FTP income." added the minister.
However the Minister said that the treasury had pointed out that they cannot release this amount to Sri Lanka cricket. So to combat this situation the Ministry will take over the three grounds – the Hambantota Stadium, The Pallekelle Stadium and the R. Premadasa Stadium under its wings and pump in the government allocation into that project and work through it. The Minister added "Even at present it is the government that is maintaining the three Stadiums".
SLC funds ran aground after the World Cup 2011 with the building of the two new stadiums – the Hambantota Stadium and the Pallekelle Stadium and the revamping of the R. Premadasa Stadium.
So much so SLC ended up with spending Rs.3.7 billion on the project.
The Minister also added "There is also the 6.2 million US$ that is due from the ICC as the final payment for 2011 World Cup. That is being held till the audit report of the SLC is forwarded to them. We are hoping to complete it and sent it across by next week and that money also will be released to the SLC thereafter"
Meanwhile the Premier League Club Cricket tournament which was in abeyance with the clubs refusing to play without the release of 30% of the full amount will get underway from 4 December as the Minister promised the Clubs that the Sports Ministry will release Rs. 104 million by November 30. The Premier three-day tournament will begin on December 21 and will go till February 2012.