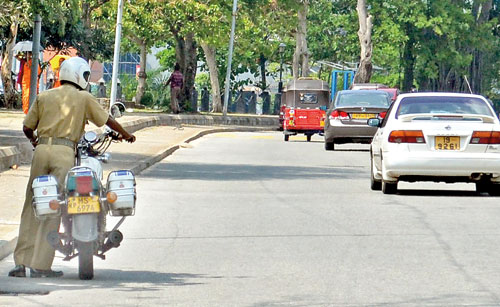 It's just not his day: This lone traffic policeman is seen near the Gangaramya Temple in Colombo. Pic by Hasitha Kulasekera.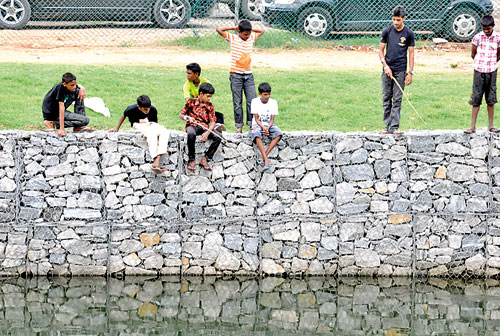 It's fishing by day alongside a canal in the heart of the city. This picture shows several youngsters vying to be good anglers. Pic by Susantha Liyanawatta.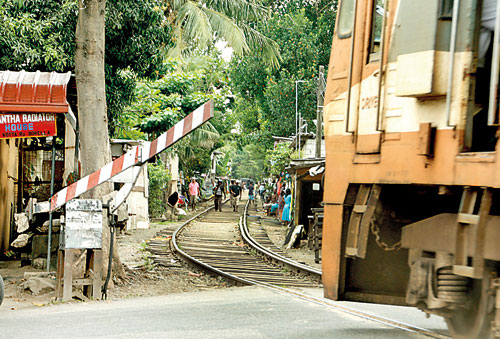 People jay walking without a care in the world on a rail track at Cotta Road in Borella, just a few metres away from an oncoming train. Pic by Indika Handuwala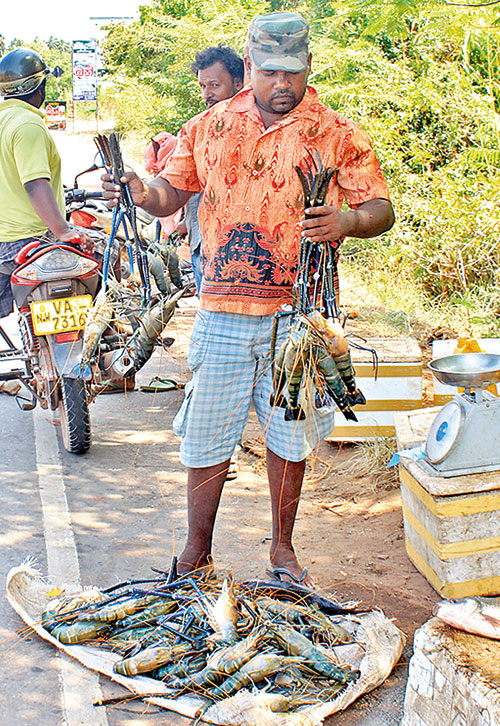 It's lobsters all the way for this lucky fisherman at Chilaw. These days the catch has been good, but the prices too are still high. Pic by Augustin Fernando.