While roads are being constructed at a rapid rate across the country, instances of wasteful expenditure taking place have been highlighted during the development work.
One such instance is the development of the Chilaw-Wattakkaliya road. The storm water drain beside the road was built about two years ago at a cost of around one million rupees by the Chilaw District Secretary's offices with funds allocated for such work under the "Maga Neguma"program. However now the Road Development Authority (RDA) has undertaken a new plan to carpet the road and the old drains have been completely destroyed.
Eight million rupees have been allocated to tar the road while Rs 8.1 million has been allocated to do the drains up a new. Jude Ajith Perera, a resident of the area said with the road half done, residents in the area face immense hardship, unable to even move out of their homes. Other than the obvious inconvenience, the waste of precious resources is more troubling.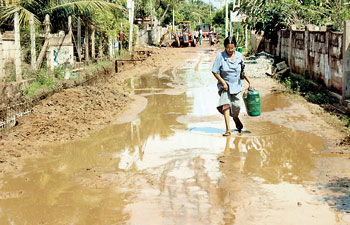 Roads or paddy fields: Residents face immense difficulties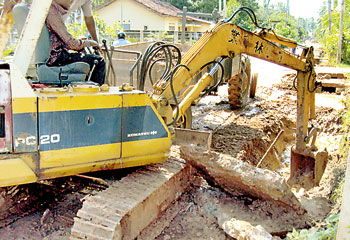 Heavy equipment demolishing newly built storm-water drains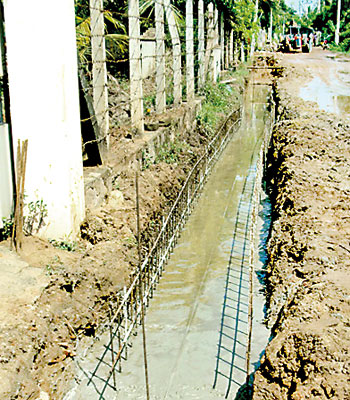 Mosquito breeding grounds: Where water once flowed, now water collects