Behind the wall alongside the railway station at Bambalapitiya a group of families have taken up residence in make-shift shelters which they call home. These families face the risk of being chased away by the authorities.
Their dwellings are constructed mainly from garbage discarded by their more affluent countrymen and women.
Colombo Municipal Council's Commissioner Badrani Jayawardena says the garbage collected in dumps is taken for re-cycling, but is unaware it is turned into homes for shanty dwellers.
Then, there is another risk, at high tide there is always the danger waves could descend on to them.
But these 'city dwellers' have no choice. Their families include women, children and even toddlers.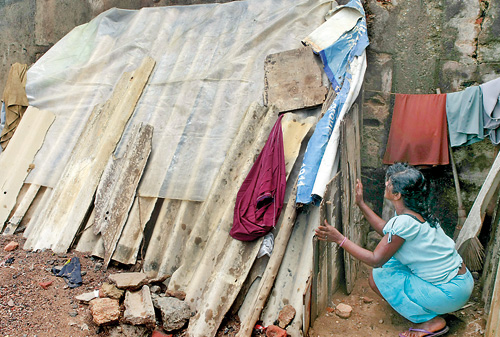 The birds of the air have their nests, but the sons and daughters of the soil have nowhere to lay their heads.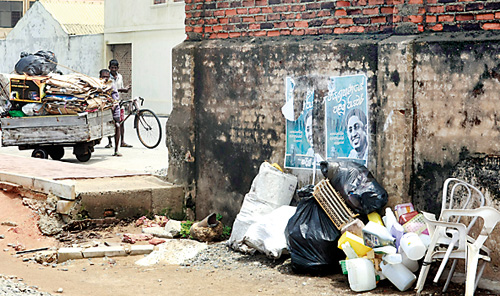 Furniture and construction material for a home in the making.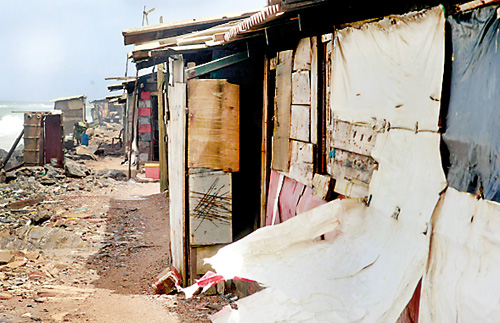 A place called HOME made up of discarded plastic sheets, planks and damaged roofing sheets