Once again, Oxford College students have emerged on top, bagging two world prizes in the recent round of ABE examinations, held in December 2010. Ms. Mariya Noordeen Akberally achieved the high-scoring result for her efforts in "Management in Action," tutored by Mr. Sampath Thrimavithana, while fellow student, Ms. Jayani Raveena Gunasekera won the world prize for Mr. Sanjika Perera's subject, "Economics Principles & Their Applications to Business."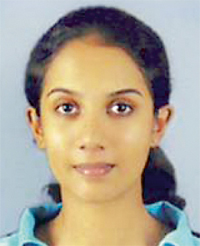 Jayani Raveena Gunasekera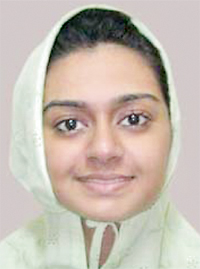 Mariya Noordeen Akberally
Since its inception in 2003, Oxford College of Business has been providing students with the means to earn internationally recognised professional qualifications in Sri Lanka.
The school, which prides itself on its dedicated panel of lecturers and first-rate facilities, maintains affiliations with the Association of Business Executives (UK), Australian Institute of Business Administration (Australia), and Herriot Watt University (UK), to name a few. Oxford College also offers an MBA and a BBA programme, in addition to its ABE programme.
ABE
Based in London, ABE is a membership-awarding body, which offers a qualification that is accredited by the Qualifications & Curriculum Authority (QCA) of the UK government and is the qualification of choice for potential employers and hopeful business professionals worldwide. The course format, is such that it grooms students for a career in business management or acts as an advanced entry level qualification towards a university degree, in the UK and many other countries.
Students who successfully complete the course are inducted as professional members of the Association of Business Executives,(ABE) UK, which makes them eligible to sit for degree finals in many universities, both locally and internationally.
BBA -Top up Degree
Furthermore, Oxford College now conducts a "Top-Up" degree programme, in association with the Herriot Watt University, which is available to all students at the Advanced Diploma stage of the ABE.