The Australian Trade Commission (Austrade) with the support of Australian High Commissionand partners will stage the "Australian Education Excellence Showcase 2011" in Colombo from Tuesday, March 1 to Wednesday, March 2 at the Cinnamon Lakeside, Earls Court. Twenty seven Australian universities and vocational institutions will participate to showcase education excellence to Sri Lankan students wishing to pursue further education in Australia.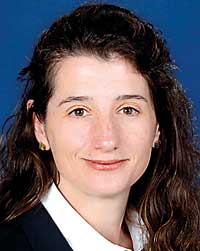 Her Excellency Kathy Klugman, Australian High Commissioner
Speaking about the event, Kathy Klugman, Australian High Commissioner,noted that Australia and Sri Lanka have shared extensive bilateral relations over many decades. The modern bonds the two countries have built are the sum of many parts, and include a history of partnership in areas such as migration, education, trade and investment, people-to-people links and development cooperation. Australia has been a development partner from the time of Sri Lankan independence in 1948 and remains committed to contributing to the economic and social development of Sri Lanka, including by strengthening educational links between the two countries.
Austrade's senior official in South Asia, Peter Linford, said that Austrade took pleasure in inviting Australian institutions to Colombo to give prospective students and their families an opportunity to look closely at possible future education prospects in Australia. This initiative,undertaken by Austrade, will promote the growth of the educational partnership between Australia and Sri Lanka and help support future demands in Sri Lanka'sbusiness sector.
Australia offers world-class edcuation with state of the art facilities in one of the best learning environments in the world. Australia's multicultural society helps international students fit in with ease and provides an opportunity for students to learn and to live in a progressive and open world society. Australia continues to be at the forefront of research, development and innovation across many disciplinces, from the sciences to sport.
Australia has long ranked among the most popular education destination for Sri Lankan students, offering a standard of education recognised among the best in the world. Substantial numbers of Sri Lankan graduates are applying skills and knowledge acquired in Australia here in Sri Lanka, in relevant fields of expertise in government and the private sector. The showcase will be an opportunity for participating institutions to introduce and brief students on education opportunities in Australia from broad undergraduate and vocational programmes to highly focussed graduate professional courses including research and PhD programmes.
The Australian Government with its partners welcomes participating institutions and potential students to the showcase to be held on 1-2nd March 1-2, from 10.00 am till 6.00 pm at the Cinnamon Lakeside Hotel, Colombo.
Seminars of emerging global careers will be held to coincide with the showcase at Dukes Court, Cinnamon Lakeside. For further information, please register at www.studyinaustralia.gov.auu/srilanka
Media contact: David Samuel:
Australian Trade Commission, Colombo. Email: David.Samuel@austrade.gov.au