Shangri-La Asia Ltd, Asia's leading luxury hotel group, on Friday expressed willingness to invest in hotels, including a 5-star property in Colombo, and the sugar cane industry in Sri Lanka.
The company plans to enter the sugar cane industry in the island through its subsidiary Wilmar International of Singapore.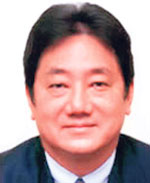 Ean Khoon Kuok
This came when Shangri-La Chairman/Ceo Asia, Ean Khoon Kuok who arrived in the island on Thursday in his private jet held talks with Sri Lankan President Mahinda Rajapaksa expressing interest in investing in super luxury hotels in Colombo and outside as well as a massive sugarcane cultivation and sugar production factory project in the island, official sources said.
At the meeting with the President, he said he was impressed about the Sri Lankan hospitality adding that Sri Lanka is increasingly looking promising as a tourist destination with the war coming to an end.
President Rajapaksa welcomed the proposals pledging to extend every assistance to make the Shangri-La chief's investment mission a reality. He also met Minister of External Affairs Prof.G.L.Peiris.
irector/General Manager of Pyramid Lanka Pvt, S.A.P.Suriyapperuma, who is coordinating the visit, told the Business Times that Mr Kuok was scheduled to visit Hambantota and Passikudah on Saturday to identify suitable location for hotels and to start several other ventures in the area which is being rapidly developed with the completion of the harbour and the international airport. He also visited several sites in Colombo to identify a suitable location for a five star hotel.