Imperial College was proud to be one of the sponsors of CIMA Spellmaster Season 2. Since the year 2009 was affirmed the year of English and IT, sponsoring the CIMA Spellmaster Competition (which commenced in 2009) supported Imperial College in their stance of being a socially responsible institute with the commitment to develop the youth of Sri Lanka.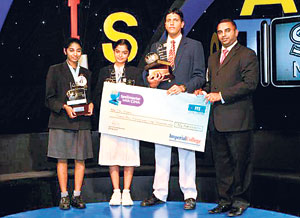 This all island school competition which was initiated in order to promote and develop the English skills of students witnessed its grand finale on June 21. Imperial College, one of the sponsors for season 2 of Spellmaster have been actively involved with the programme travelling to most locations, presenting students an opportunity to pursue CIMA as well as awarding students who qualified at each stage of the competition.
"This competition has been a challenging and competitive yet fun experience for the 2000 participants this season. By following the programme from last season and this season, it is apparent how challenging and competitive it has become, more this year than last year', commented Mr. S. Sivabaskaran, Director Imperial College. He further stated 'in the age of the internet, the most neglected aspect of the English Language is spelling and it has been fascinating to see young students being able to spell very difficult words. It has indeed been interesting to witness the enthusiasm and the drive to win amongst participants.'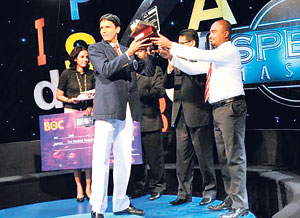 To demonstrate commitment to developing the youth of the nation, Imperial College awarded a Scholarship amounting to Rs. 160,000 for CIMA tuition to the winner Sarith Bandara. Rashidah Hassan and Rukshala Illukkumbura, the 1st and 2nd runner's up were also awarded scholarships amounting to Rs. 120,000 and Rs. 80,000 respectively. The 17 finalists were awarded with Scholarships to follow CIMA classes at Imperial College.
With the challenge, excitement, nerve wrecking moments, emotions and sportsmanship demonstrated at the recently concluded completion, Imperial College is looking forward to an even more challenging Spellmaster competition later on this year.