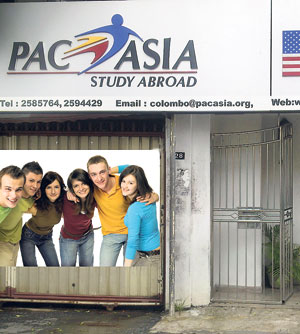 We Sri Lankans have always been fascinated with the country UK as a prospective study destination. It is brimming with work and study opportunities for international students. This fact hasn't gone unnoticed by the ambitious generation of Sri Lanka who are vying for seats in reputed colleges and universities of UK. UK offers courses for everybody, from foundation courses to research degrees, from Business courses to Ayurvedic medicine degrees. You name a course and you can find it in UK.
According to British Council, this rising trend finds its roots in two factors
International recognition
Tremendous growth aspects
A student from here chooses UK for its higher studies solely for the immense work opportunities and exposure that he gets. In addition, the country is known for its excellent study curriculum and support infrastructure for international students. The growing economy of Sri Lanka and its multinational ties have given rise to the demand of globally competent professionals apt in dealing with situations of any kind. One more added attraction of studying in UK is its recent amendments in the student visa according to which a student is granted a 2 year work permit after the completion of his postgraduate course in UK. This means a secured future with immense job prospects in any part of the world.
One should thus take into consideration the various factors which have made up UK as a popular study destination amongst Sri Lankan students.
The new mantra for Sri Lankan student population is indeed "study in UK"-which is aptly justified too!
"As our duty we understand we have to send students to the right university or college which matches students' expectations, rather than the one which is cheapest and giving high commissions. Our organization, PAC Asia Services Pvt. Ltd. is an International Education Consultancy having 18 offices all over India, Australia, Nepal and Sri-Lanka" - added Mr. Anil Verma, Regional Manager.
Mr. Verma himself has done his Postgraduate studies in UK and is always happy to share practical knowledge with prospective students.
For further guidance please visit Pac Asia office at: No. 28, Dharmarama Road, Colombo-06. Ph: 011-2585764, 2594429