Though Sri Lanka is the Maldives' closest neighbour and there is a lot of business here, Sri Lankans lag behind particularly in education. Ismail Asif, 1st Vice President, Maldives National Chamber of Commerce and Industry (MNCCI) told the Business Times this week.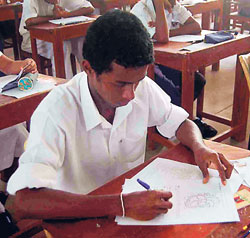 Advertising Sri Lankan education in Maldives is very poor.
He was speaking on the sidelines of the International Boat Show Conference held in Colombo for the Sri Lankan Boat Builders and Owners inviting them to participate in the Floating Asia Maldives Boat Exhibition to be held from 15 to 17 October in Maldives
Mr Asif said that earlier many of them studied in Sri Lanka, but today advertising Sri Lankan education in Maldives is very poor. He said that for the first six months of this year Malaysia already held six educational conferences in the Maldives.
He said that Maldives is now a free country with a multi-party democracy and promoting all out free trade. He said that doing business with Sri Lankans is very easy as they know them very well. He said that not only in the boat industry, but also in other areas of business, there is enormous potential to do business by Sri Lankans.
He also said that though they would like to do business through institutions, they have found that the SAARC Chamber of Commerce is not functioning well but they are going forward doing business with all other possible sources. He invited all the business people in Sri Lanka to exploit this business potential.