In its short span of three years, the Galle Literary Festival has drawn the likes of Booker Prize winner Kiran Desai, also Vikram Seth, Gore Vidal and Alexander McCall Smith to Galle Fort, even as it has welcomed many authors like Karen Roberts and Shyam Selvadurai back home.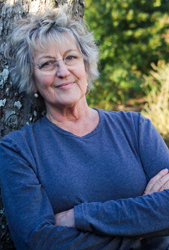 Germaine Greer
Through it all, the Festival vision has also been to showcase the writing of those authors who live and work in Sri Lanka.
2009 will be no different. While several notables namely Germaine Greer, Pico Iyer and Colin Thubron have confirmed their participation, the 2009 festival is marked by a dominance of Sri Lankan writers. Yasmine Gooneratne, Ameena Hussein, Romesh Gunesekera, Anne Ranasinghe, Vivimarie VanderPoorten, Asitha Ameresekere and V. Ganeshananthan are among the authors expected to attend.
"We really wanted to showcase the local talent," Festival Director Samantha Rosich says, adding that the organisers hope to keep the festival "cosy, yet accessible". As in previous years, local and foreign authors will be featured in a number of stimulating panel discussions, debates and one-on-one interviews.
Highlights of the four-day programme, ( January 28 – February 1) are expected to include Germaine Greer on how far the feminist movement has come, Romesh Gunesekera on small island writings, Pico Iyer on who we are today and the effects of globalisation and Moses Isegawa on new writing coming out of Africa. In response to popular demand, the organisers say that they have arranged a number of workshops aimed at helping writers at any level polish their skills. A number of "talent-spotting publishers" are also expected to be in attendance.
According to Samantha, the organisers have created a diverse programme that embraces "not only the literary, but moves from the literary to the architectural to the ecological."
Details of the programme, where and how to get tickets and other useful information will be made available on the Festival website at www.galleliteraryfestival.com