My first impression of Sigrid S. De Silva's new book on successful weight management is that it is very much like a consultation with Sigrid herself - completely practical and remarkably thorough; the focus is always on improving your quality of life. Laid out in a question and answer format, the book is an encyclopaedia of all Sigrid has learnt in more than a decade of working as a dietician in Sri Lanka. Through it she offers insight into the most common dieting mistakes, discusses in detail how much and what kind of exercise will best serve you, helps establish realistic dieting goals, and alongside an abundance of other useful information, offers several pages of do-able diets, geared specifically to South-Asian palates.
"All the questions in this book have been asked at one time or another," says Sigrid, explaining that it took her 4 ½ years to finish the book. Of German origin, Sigrid received her qualifications there, and has practised both in Germany and England. Today, she serves as a consultant in several local hospitals.
Over her many years of practice, Sigrid says she has repeatedly had to address numerous misconceptions regarding dieting among her patients. "Many people did not even understand why they were putting on weight to begin with," she says.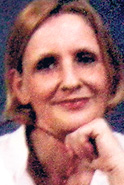 Sigrid: "Looks are secondary – it's all about health"
In her book, 'Losers are Winners' Sigrid starts right there and works methodically through to the end – managing to cover not only how and why we gain weight, but what we can do to lose those kilos and maintain that weight loss. In the middle she deals with relapses into bad eating habits, provides an extensive list of good and bad foods, and educates her reader in the art of evaluating health news, recipes, and food labels.
She also discusses the number of ways through which you can discover your optimal weight, explodes a few dieting myths, and addresses the problems that many working people have with maintaining a healthy diet. As a result 'Losers are Winners' is probably one of the most exhaustive books on dieting yet published in Sri Lanka.
"I decided to use the Q & A format because it was easy to understand," says Sigrid, explaining that some of the questions asked in the book are "seasonal questions" born of passing fads. For instance, does unsweetened lime juice in the morning help? (The answer is an un surprising 'no'.)
It helps that Sigrid understands the numerous contexts of weight gain: are you putting on weight now that you've just left school? Have a few years of marriage or a pregnancy transformed you? Are you obsessed with food? Or is your weight gain connected to no reason that you can fathom?
Whatever the answer, obesity rates are increasing across the world, and for every individual so affected, the condition exacts a high price – often literally. In a section titled, Obesity's Expensive Extras, Sigrid lists over 35 diseases linked with the condition, and then goes on to discuss the draining effect obesity can have on your wallet. A good diet, in comparison, "streamlines both your fridge and your shopping list," she explains, adding that one always saves on long term medical bills.
And if you should have a relapse into bad eating habits, be gentle with yourself, counsels Sigrid, and start again. Her diet plans, which cover nearly 40 of the book's pages, can be combined to yield hundreds of variations and make dieting itself easier. She believes that along with her suggestions on how to prepare meals correctly, these diets can be incorporated into family meals with ease, making the solitary dieter less of an outcast.
Like many dieticians, Sigrid also stresses the importance of exercise. When it comes to sustaining weight loss and remaining healthy, Sigrid says exercise and dieting go hand in hand – you cannot have one without the other. "With a diet alone, you could lose weight...but you will be flabby, less healthy, you may even lose muscle tissue."
Throughout the book, one of her guiding principles is an emphasis on realistic weight loss goals - "you don't have to be an ideal weight, you have to be the best possible weight for your circumstances," she explains. Charts might tell you to that you need to lose 40 or 50kg, but that might not be do-able without starving yourself or chopping of a limb, says Sigrid. "So you have to be sensible, if you want to avoid diabetes or heart problems, even a loss 10–20 percent off 90 kilos will improve your health enormously," she says adding that at 70 kg, you might still be on the chubby side, but that you have probably circumvented several diseases while simultaneously giving your knees something to be grateful for in the long run.
Losers Are Winners is a book for all sorts of people in all sorts of circumstances, one that stays relentlessly practical in the face of the agony and ecstasy of dieting. "My slogan is if you know better you will do better," says Sigrid, explaining that she believes that empowering people with knowledge will help them make better, more life serving decisions. "The title of the book – Losers are Winners - does not mean winning by looks alone, but by quality of life. Looks for me are secondary, it's all about health," she emphasises.