Sarasaviya Film Awards are back
View(s):

The 34th edition of the popular Sarasaviya Film Awards, organised by Sarasaviya Film weekly, will be held at the BMICH on August 3.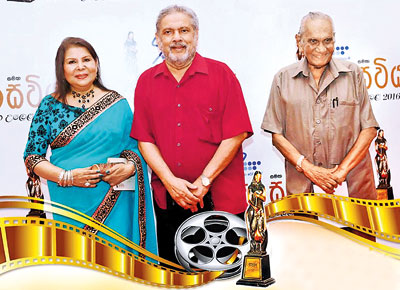 The awards ceremony was resumed in 2016 after an eight year lull. This year's Festival will be held as the 'Cargills Sarasaviya Film Awards Ceremony' underlining the Cargills role as the main sponsor.
The festival is organised by the Sarsaviya film journal and it was first published on April 10, 1963. The first Sarasaviya Film Festival was held in Colombo on May 9 in 1964. This year the theme of the entire festival will be Dr. Lester James Peries, considered the father of Sinhala cinema.
Interestingly the Cargills and Sarasaviya tie up signifies the bond of two reputed organisations that have been in existence in the country for more than a century. In addition, the two organisations have passionately involved themselves in the movie industries too in terms of film production and film promotion, bringing people together through entertainment.
A special news briefing was held in Colombo recently to announce the festival dates and outline details, with the participation of ANCL Chairman Krishantha Cooray, Cargills (CT Holdings) Managing Director Sanjaya Nair, Group Marketing Manager Maljini Jayathilaka, ANCL General Manager Abhaya Amaradasa, Sarasaviya Chief editor Aruna Gunartane and others including film stars Ravindra Randeniya, Sriyani Amarasena, Sabeetha Perera and Damitha Abeyratne.
Accordingly, films screened in 2016 and 2017 will vie for honours at the awards ceremony under 32 categories. Awards will be presented separately for 2016 and 2017, the media was told.
Among the award categories are the best film, best director, best actor, best actress, best supporting actor, best supporting actress, best screenplay, best cinematography, best editing, best art direction, best make up, best sound, best music, best lyrics, best male playback singer, best female playback singer, best up and coming actor, best up and coming actress and six more merit awards.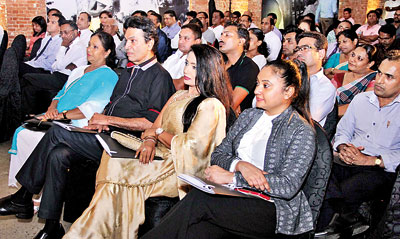 In addition a special award will be given to a debutant filmmaker whose film had received the Public Performance Board certificate but was not screened in theatres during the relevant years.
The most popular film award will go to the creation that grossed the highest income during the 100-day screening. Two Rana Thisara Lifetime Achievement Awards and the Ranapala Bodhinagoda award for film literature will also be presented this year.