A unique display of the Sri Lankan art of war
View(s):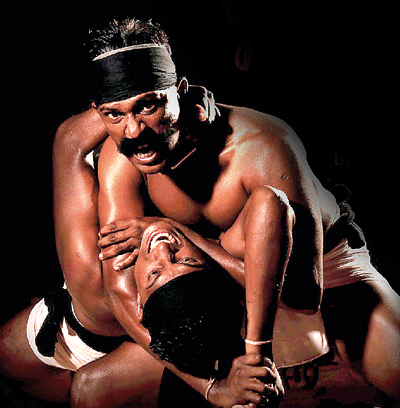 The Old Royalists' Athletic Club (ORAC) in collaboration with Korathota Angam Muhandiram Ajantha Mahantharachchi will hold a spectacular display of ancient martial art inherited by Sri Lankan forefathers on August 12, 2017 at the Royal MAS Arena from 7.00 pm onwards.
The ORAC which was formed by a group of past athletes with a view of supporting and developing athletics at Royal College, this time has decided to be a part of another worthy cause.
"Instead of going for any other fundraising activity, this time we decided to collaborate with Korathota Rana Pila of Muhandiram Ajantha Mahantharachchi, because in that way we could also help bringing out the efforts and struggle of our unsung heroes who dedicated their life to preserve and protect our ancient martial art heritage for almost 200 years," a spokesperson of ORAC said.
The martial art display hosted by ORAC under the title "Angan Yakkan Rana Keli Dekma" will depict the struggle put forward by our ancestors in preserving Angam after the British Government banned and suppressed it in the 1800s. Under British rule, those practicing the art were shot below the knee, forcing people to abandon the art. But the experts in this art trained youth in secrecy to protect it and they still continue to do so.
Over the years, ORAC has contributed in numerous ways towards the upliftment of athletics at College by providing infrastructure and equipment, specialist fulltime coaching by a professional coach, nutritional advice through qualified sports medical practitioners and donating of sporting gear to underprivileged students.
In August 2015, ORAC successfully organised the Inaugural ORAC Quadrangular Athletics Championship with the participation of four popular boys and girls schools (over 600 athletes) .
ORAC's endeavors have resulted in the performance of the College Athletic team improving year on year. The College Athletic team has also been a feeder to provide quality sportsmen to other popular sports namely Cricket and Rugby over the years.
This year ORAC is hosting this unique martial art display to ensure the present athletes of the College are not impeded in their training by a lack of equipment/facilities by providing the above necessities to College with funds raised from the show.