ALL IN VAIN
View(s):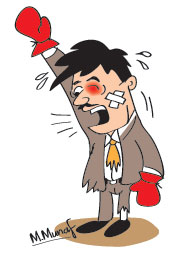 There had been a lot of behind the scenes action at a recent AGM of a leading sports body and one of them ended in a Court of Law. The lawyers concerned were baffled as the petition stated the name of the concerned association in a different name, which was different from the original and they rejected it without hesitation! A terrific amount had been spent for the court proceedings and the stamp fee alone had amounted to Rs.75, 000 – All in-vain.
AIR CONDITIONED TENTS
Still on the subject of AGMs, another leading sports body had spent nearly Rs. 5 million to set up tents for the event. What's more the cost for setting up air conditioners for the tents had been in the region of Rs. Three and a half lakhs.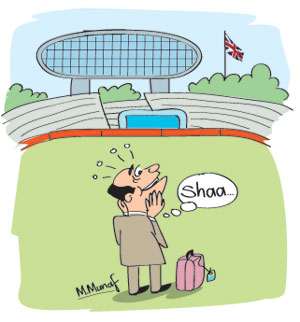 NOT ACCORDING TO PLAN
Still on the same subject the defeated candidate had beleaguered his supporters after the meeting, for the loss. The defeated candidate has said that he lost because his supporters had not worked according to his plan.
GO TO THE BOSS'S OFFICE
There had been a big ruckus between two leading officials over the issue of passes for two officers belonging to a foreign team which is to tour Sri Lanka in the near future. Those who witnessed the fracas had told the fighting members to go and settle the issue in the room of the sport's boss.
NOTHING TO DO WITH COACHES!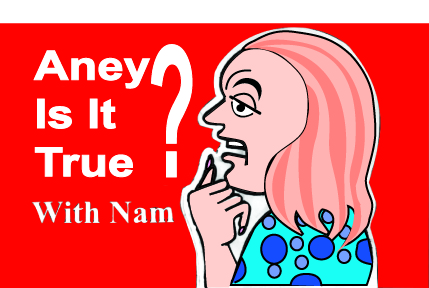 All eyes are on the forthcoming tour of a leading women's sport. Recently there was a disagreement over the coaches selected for the tour. The sports body involved had recommended three coaches but the body that is controlling all sports had not agreed to it stating that the appointed coaches are not fit enough. The controlling body of the sport had stated, in that case to ask the body controlling all sports, to submit letters that the coaches are fit enough and that they have nothing to do with it!
TAKING A LOOK AT THE GROUND
A tour party to England has included an engineer simply because he has not seen the Lords ground. Perhaps he wants to take a good look at the famed venue and construct one on the same lines in his home country!