Kandy SC files a claim for the League title
View(s):

The short challenge to Kandy SC Rugby in the recent past seems not to exist any longer with them winning all matches of the first round. They have earned bonus points by the scoring of tries and are much ahead of the others in filing a claim for the league title. As the second round commences you probably could fantasize that another can win the league. The odds are favouring Kandy as the close challenger Havelock's have to play them in the hills in the second round.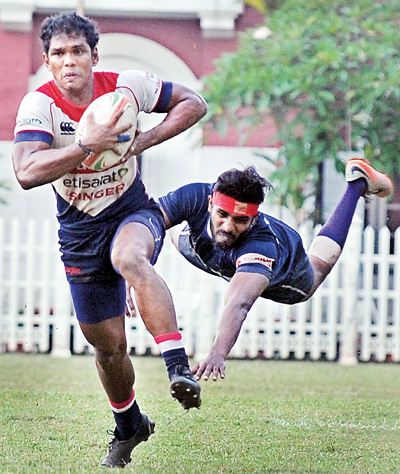 Entertaining a hope for the cup for the Park Club is to win all their matches of the second round and also earn bonus points. There seems to be more interest and possibly greater tension as Havelock, and Navy will battle for the second place with CR and Army having an outside chance. It seems that the old warrior CH have got stuck at the bottom while Air Force is just another neck above. Police have not been able to get their contract players to gel and have not performed in keeping with the solid material they have.
The gap in the points table between one and two is wide and bridging same by those who queue next is wishful as Kandy may have to lose at least two matches while the nearest rival Havelock's may have to win all matches. Given the form that has been seen in seven weeks it is more a case of others not performing at a level that they are capable of that has made Kandy feel they are kings.
What makes it more difficult for Havelock's is that they have a game left to be played in Kandy. Teams locking horns in Kandy have never found a win being given on a platter. The Go Kandy! atmosphere is always strong at Nittawela; a factor that has to be borne in mind. For both Havelock's and Navy have an outside chance if only Kandy loses two matches and the close contenders wins all their matches. The plus factor for Navy is that they have a tryst with Kandy at Welisera. After the match played by Navy in Kandy the return affair will be a brushing battle. Saner would be to say a sort of fracas looking on how the first round game was played. Navy on the other hand were purged of many players from their ranks have yet done well. Navy will be a team to watch in the second round. The task for both Havelock's and Navy will be more thorny than rosy. Only other challenge in sight may be Navy who has to win all matches while Kandy will have to lose two. Navy has a home game against Kandy and an away game against Havelock's. It looks a tough task to topple the leader – Kandy after the end of the first round.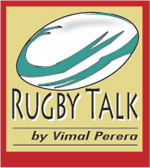 On a best-case scenario for number two and three namely Havelock's and Navy and the only see light if one, two and three end up with equal wins. Still Kandy has bonus points in their bag. This is only a distant thought but with little at stake.
The matches during last week as well as weeks before have not been awesome to talk about and it looks as though the game is meandering along despite the talent to provide entertaining rugby is with the clubs. If close scores as seen in some matches is taken as an indicator to pass a game as thrilling then we have had some close calls. The unenforced errors as well as the penalty count does not warrant to class games as those that have continuity and flowing rugby. A question I have is whether means have justified the end. Clubs – their protectors and commenters will always talk of the money spent but never ask s whether there is value for money. I don't see a point in talking of the amounts and blame the referees when a player gives away as much as five due to faulty passing, catching or holding to the ball; which questions the adequacy of basics. If the game is spread as they say, how come the product is not providing the sparkle. Food for thought !
S.W. Chang spoke to me about the article last week "local rugby's connection to beggars and choosers" and informed that he is not a member of the disciplinary committee and sat as an observer due to his involvement with the tournament committee. He also informed that the disciplinary committee consists of a third person who is from the Ministry of Sports but was not present. The inclusion of the Chang as a member was from information gathered from a published article in the Daily Mirror which had not been refuted as confirmed by him.
* Vimal Perera is a former player, coach, referee and an IRB Accredited Referees' Educator