Australian Tennis season 2016
View(s):

Ambition to achievements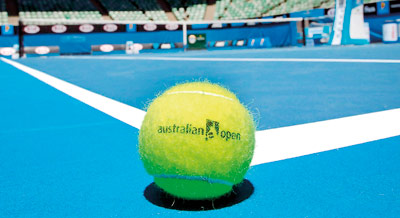 Ambition is the energy that propels players to succeed. In the first week of the international circuit, Djokovic, Wawrinka, Raonic, among men and Radwanska and Slone Stephens registered title wins.
Last year, some promising new comers ambitiously set their goals to reach top thirty of the ranking and succeeded doing it. This year they will target to get higher.
This will be the pattern for all the players in the prestige's professional world rankings this year too. Murray has suggested that Australian Nic Krygios ranked 30 now, with a stormy season behind, should focus to reach top 15 at the end of 2016.
The players who can create upsets in the Australian-Open are those who entered the top 150 of the world last year. Success of last year will work as their driving force this year.
The opening week also saw Milos Raonic pulling out a sensational win against Roger Federer to claim Brisbane title and Federer only had praise for Raonic's game saying that he showed maturity to sustain pace and accuracy, which is never easy.
Grand season ahead
ATP and WTA have once again set the stage for another year of good Tennis. So impressive is their track record that the names of their premium and platinum sponsorship plaques carry the biggest global names of the corporate world.
Sponsors are queuing up – could be the term one could use to explain attractiveness and success of the professional circuits. The Australian-Open draw will once again show their commitment to promote the game.
ATP alone will have events in 34 countries and will conduct 62 events for the 2016 world ranking. WTA has its own impressive and attractive calendar.
Apart from attracting good sponsorship it is the career-oriented aspect that is giving confidence for players to become professionals. Right now in any sport in the world the current period could be named as the professional spell.
A game will not survive this spell unless it has a strong professional player base globally. Today, if a country does not have a strong professional events calendar, Tennis cannot thrive there. The time when Tennis kept going with recreational participation is 'history'.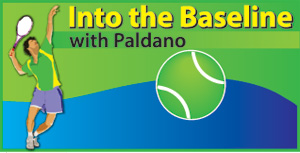 Attracting players
Futuristic thinking of the ATP and WTA has worked this out well, thinking ahead of time. This has also made local sports associations to be reduced to mere social status offices only without any attraction to the players and without any significant contribution to the game.
Considering there could be five thousand players seeking the top 100 ranking spot in each gender of the world rankings, Tennis today can boast of accommodating over ten thousand world class elite players in their network of events.
I cannot think of any other individual sport that can match this. There has been no shortage of players in ATP and WTA events in 2015.
The reason is the organizational power of the professional circuit. Even though it is accepted that it is easier to be a brain surgeon than a top ten Tennis player, surprisingly the game has enough takers from seven to twenty year olds.
USA has over 600 Tennis events a year and that was the secret of USA's Tennis success. This could be the secret of success for local Tennis development.
Player's support team
It is usual that in this time of the year player-coach tie ups see a change. The noticeable one was with Federer. He has announced that Stephan Edberg, whom he admires and is said to be his role model, will not be travelling with him anymore.
The years with Edberg made Federer an attacking player and gave him three Grand Slam titles. It also helped him come out of the slump which many players experience after thirty.
Federer still has a very respectable ranking and most admirable was that he never went out of the top ten after reaching it decade and a half ago, to-date.
Federer's new coach will be his country man Severin Luthi and Croatian Ivan Ljubicic. Not only is Ljubicic a good Tennis player but was also the long time coach of Djokovic.
Last year he split with Djokovic and was working with Milos Raonic of Canada. Ljubicic's personal life is an interesting episode of escape from his country's civil war, crossing the border hidden in a transport truck, then living in a refugee camp and becoming a world ranked and Davis Cup player.
He has a tall and imposing figure with leadership qualities, intelligence and dedication. It is believed that Federer is impressed by him.
As for Djokovic the year 2015 was impressive. His ambition and achievements matched. He reached the finals in every tournament he participated in and missed the Grand-Slam by only one match.
As to how happy Djokovic is to see his coach working with Federer, I do not know but in the professional circuit, this is to be expected, and the players accept it.
Changes in Ranking
Within the top ten, why there are no new names is an interesting study right now. Few have been popping up in the last four years but nothing stuck on.
Andy Murray and Kei Nishikori are the two new faces in the top five in the last four years, to take a permanent spot.
George Paldano, Former int. player; Accredited Coach of Germany; National, Davis-Cup, Federation Cup coach–. georgepaldano@yahoo.com