HOW COME?
View(s):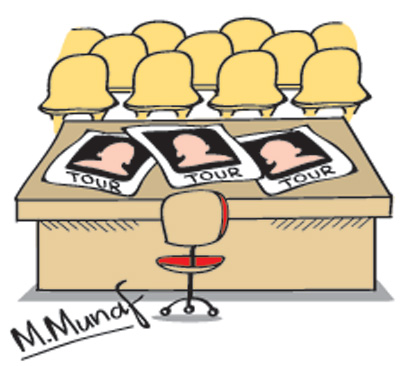 A leading lady athlete has been named in the tour party for the fast approaching games. This lady, a past athlete of repute, has been on tour parties very often but the association that she represents has been inactive for a long time. No AGMs. No meets. But the lady concerned makes all the tours. How come?
NO HITCH AT ALL
Recently sports gear was distributed for schools teams but no higher up was there to distribute the awards as this body had not supported this candidate who won the polls at the recent AGM. Unperturbed this association held the function and distributed the goods without any hitch.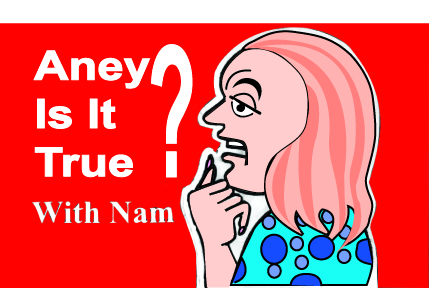 CRIME SLEUTHS ON THE JOB
The game played with a stick and ball akin to baseball in the USA had a big 'tamasha' before the government changed. The idea of this big bash was to entertain those who were supposed to support them. The amount given for this bash was around Rs. 50 Lakhs. Also doing the rounds of this sport is that some had been given Rs. 10,000 each and some of them were on wheel chairs, following accidents and being on the sick list. The probe is being done by top crime sleuths.
DOCTOR WHERE ARE YOU?
All eyes are on the teams going for top sports assignments in a neighbouring country come February. This particular sport is being contested on two wheels. It so happens that this team has no doctor the tour list. What if a contestant falls ill on tour? Who will look after them?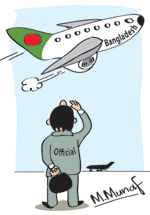 THREE NEW FACES
Three new faces have been included as officials for a contest with the oval ball to be held in Hong Kong. Who has made this decision? Your guess is as good as mine. But let the team do well in this 'Sevens' event.
LAST MOMENT CHANGE
A team took wing to a neighbouring country for a tour there. There was however a change in the team at the last moment because an official named in the tour party had worked for the rival camp at the recent AGM of this sports body. The disgruntled official who was kept out of the tour when contacted said that an employee was included in the tour party. "They could have taken an analyst or a specialist in any form instead, which would have been good for the game", he said.