Protect the primates: Dr. Wolfgang Dittus to deliver WNPS lecture
View(s):

The monthly lecture of the Wildlife and Nature Protection Society (WNPS) will be delivered by Dr. Wolfgang Dittus on the subject of 'Primate social evolution and conservation' on January 21 at 6 p.m. at the Met Dept. auditorium on Bauddhaloka Mawatha, Colombo 7.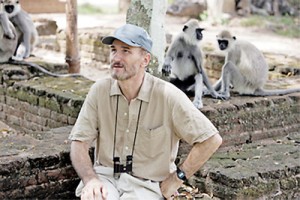 Sri Lankan primates are a unique national heritage and global biological treasure that is critically threatened by the absence of political courage for meaningful conservation.
Dr. Dittus is a well-known scientist who is Director of the Primate Biology Programme, Sri Lanka, Research Associate, Smithsonian Conservation Biology Institute, USA, Senior Visiting Scientist, National Institute of Fundamental Studies (NIFS) and Chairman, Association for the Conservation of Primate Diversity (ACPD).