Appreciations
View(s):

Siddique Sally and Shayir Sally

Craft followed craft until they flew no more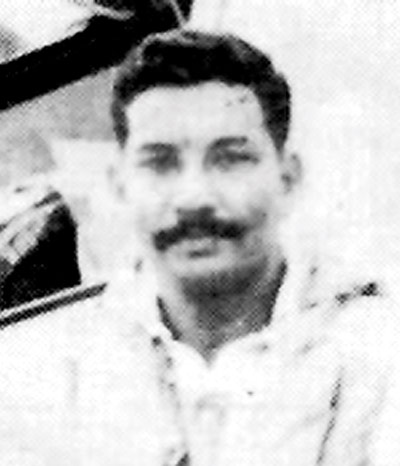 I vividly remember January 17, 1966, the day 50 years ago when Flight Sergeant Mohamed Shayir Sally of the Royal Ceylon Air Force (RCyAF – now Sri Lanka Air Force) was killed.
Three days short of his 26th birthday, he was flying a Hunting Percival Jet Provost aircraft, the frontline 'flagship' of the RCyAF in those days, when it crashed into coconut trees in the vicinity of Katunayake Airport.
As reported in the press, the tragedy was even more poignant because Shayir Sally's elder brother Mohamed Siddique Sally, also serving in the RCyAF, was watching the crash unfold from the airport control tower.
Shayir was a student at Zahira College, Colombo when my father, A.M.A. Azeez, was the Principal. At school he was in the thick of everything, and popular among his contemporaries and teachers.
Whenever I met him, he spoke of his interest in joining the Air Force, following his brother Siddique. His ambition was to fly jet aircraft, and he succeeded in doing so, even if it was short-lived.
According to unofficial reports, while approaching the runway on that fateful day his Jet Provost had a technical problem.
Unable to land, Shayir turned the aircraft around but crashed while trying to climb to a safe height at which he could activate his ejector seat and parachute.
Mohamed Siddique Sally (known as Dick) was born on December 17, 1936 and died on May 28, 2015. Appreciations written recently on his 79th birth anniversary elaborated on his achievements and distinguished service in the Air Force over the course of 37 years.
He retired as an Air Commodore of the Sri Lanka Air Force (SLAF). We became close friends when, after retirement, he was appointed Personnel Manager of the company of which I was a Director with a knitting factory in Sapugaskande.
Siddique was also a student at Zahira College during my father's tenure as Principal. He was a distinguished cadet and marksman.
Zahira College students excelled in cadeting and rifle shooting under the training of Capt. Omar Muhlar. Siddique was a member of the Senior Cadet Platoon which won the Herman Loos Cup in 1955, and his participation in the Cadet Corps no doubt enhanced his suitability for selection by the RCyAF.
Others in the Platoon were: the Khalid brothers Mulaffer (Sergeant) and Zaffar, both of whom joined the Air Force; M.H. Ameen, who won the coveted Queen's Cup for rifle shooting as a schoolboy in 1957; A.G.A. Barrie, an engineering graduate and now an international project consultant; T.R. Rajudin, who joined the army and retired as colonel; A. Ariyaperuma, one of the earliest senior army officers killed by the LTTE; M G.
Ahmath and M.S. Amit, who joined the army; M.B. Ghouse, who graduated in Science; M.A. Nawaz, a banker; and others who later excelled in their chosen fields.
One day, on hearing that I owned a 1936 Riley Lynx motor car (Z-2776), Siddique called me and said that he had a 1935 Riley Imp which he bought from a colleague in the Air Force for Rs. 100. He had later sold it but was not able to remember the registration number.
As these Rileys were exceptional automobiles, I traced the 'Imp', which had the number X-7257. It is now in Colombo with the present owner, but in need of restoration. I subsequently discovered that Siddique was a motoring enthusiast, interested in both cars and motor cycles.
Siddique was helpful to me and members of my family on numerous occasions. Many years ago, when my young nephew came from the USA on holiday, he was interested in visiting the Sri Lanka Air Force Museum at Ratmalana.
At the time, because of security concerns there were restrictions on visitors but thanks to his influence with the Base Commander, Siddique arranged for us to visit the museum, and my nephew was thrilled to enter an Antonov transport aircraft and sit inside a Bell helicopter.
Siddique was a jovial personality, witty and popular with his colleagues and staff. I enjoyed working with him and later talking to him over the telephone when his health was deteriorating. May Allah grant him JennathulFirdouse, Ameen.
-Ali Azeez
(Footnote by Roger Thiedeman)
The aircraft in which Shayir Sally was killed was one of 12 British-built Hunting Percival Jet Provost single-engine airplanes imported by the Royal Ceylon Air Force (RCyAF) commencing in 1959.
Powered by an Armstrong Siddeley Viper turbojet engine, the Jet Provost created history as the first type of jet plane operated by the RCyAF.
Although essentially a two-seat trainer, the T.Mk.51 variant chosen by the RCyAF had attachment points on the wings for two machine guns plus three rocket rails on each side, enabling the aircraft to be used in an attack/counter-insurgency role.
Shayir Sally's ill-fated aircraft was not the first of its type lost by the RCyAF. On February 1, 1960, while practising formation flying with five other Jet Provosts for an Independence Day flypast scheduled for February 4, Pilot Officer Noel Lokuge experienced an engine failure soon after takeoff from Katunayake.
Unable to restart the engine despite two attempts, Lokuge turned his 'dead' airplane away from Negombo town and 'glided' it towards the relative safety of the Negombo lagoon.
Having descended from 1,000 ft to only 350 ft, he deployed the Martin-Baker ejection seat, which shot him out of the doomed Jet Provost.
Almost immediately the parachute opened, and Lokuge floated down to land on the waters of the lagoon, from where he was rescued by fishermen.
A third Jet Provost of the RCyAF is reported to have crashed at Trincomalee on April 12, 1971, killing its pilot.
A few of the remaining Jet Provosts, all no longer airworthy, may be seen at the Sri Lanka Air Force Museum, Ratmalana, and as 'gate guards' mounted on display plinths at the entrances to some SLAF bases and establishments in other parts of the island.
---
Istangi Peiris
We recall the beautiful memories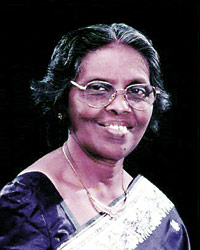 Loving and kind in all your ways,
Upright and just to the end of your days,
Sincere and true, in your heart and mind,
Beautiful memories, you left behind….
May you attain the supreme bliss of Nirvana with the blessings of all our merits…
Sadly missed and affectionately remembered
-Your loving family members
---
Joseph Victor Fernando
No one can heal the heartache
Though you left us seven years ago Memory keeps you ever near us. You were such a loving husband and father. Most of the time we hear it said that time will heal the pain but neither time nor reason will change the way we feel.
Your loss is too great. No one knows the sadness that lies behind our lives. Your death has left a heartache that no one can heal, but love leaves a memory that no one can steal. God has you safely in His keeping but we have you forever in our hearts.
-Loving wife Josephine,
daughters and families
---
Dr. Reggie Seimon
We will never forget your mission to give vision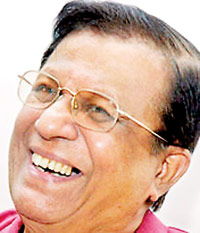 This great visionary consultant ophthalmologist's first death anniversary fell on January 2. Dr. Reggie Seimon started schooling at Holy Cross College, Kalutara and laterstudies at De Mazenod College Kandana.
He entered the Faculty of Medicine in Colombo graduating in 1962 with an MBBS. From his early years he was convinced that he should be an ophthalmologist, giving sight to people who were in need.
He obtained his diploma and FRCS in 1972. Since then until he retired in 1997 from the General Hospital, Kandy, he rendered a great service to the community.
Most doctors were reluctant to join him as he was a strict disciplinarian. Punctuality and dedication to work were expected from all his house officers.
Yet I have never met such a caring and dedicated teacher who loved to teach and share his knowledge and experience with many.
He usually commenced work at 7 a.m. even though medical personnel were expected to be in hospital only at 8 a.m. This was entirely for the purpose of teaching and all his house officers had to be present.
He taught us on Sundays, public holidays and on every occasion available, in his home so that we were able to accomplish his vision of ophthalmology.
His dear wife Indira Seimon, tirelessly fed everyone with joy and we felt it was our home. He made us his family even helping in solving our personal problems.
Both his children Samantha and Ruwani were actively involved in this extended family and Samantha helped in taking most of the eye photography, while Ruwani, a talented musician entertained us.
When there were hardly any ophthalmic surgical instruments available in the department, Dr. Seimon taught us to make our own instruments from throw-away items like bicycle spokes.
That was a marvellous talent he had which many are not aware of. When the 8/0 suture used in suturing the eye was in short supply, he invented the straight hair suture taken from young long haired girls and for many years this was the main source of suture at the Kandy General Hospital eye unit.
He had skilled fingers and his surgery was excellent. He was able to restore vision irrespective of what the problem was and he made every house officer learn this skill to perfection.
His vision was to prevent blindness and give sight to those who were suffering from cataract and to eradicate blindness by 2020.
He gave priority to cleanliness and maintained a high standard in his ward. His ward was not second to any starred hotel. He made sure that every patient was treated well and equally.The whole staff gathered together as one family and all the patients loved and respected him.
It was his pioneering vision to begin the New Centre for Sight in the General Hospital Kandy and the Eye Foundation of Sri Lanka. The Centre for Sight stands tall-a witness of the greatest contribution of this consultant ophthalmologist.
He was able to convince and secure the participation of the Sri Lankan public and foreign donors, with funding.
Those who were trained under him were always cared for and he was available for any advice or guidance in their own regional units.
When I needed his advice on the Eye Unit at the Base Hospital in Nawalapitiya, he personally helped me and with the assistance of the Lions Club another unit for ophthalmology was established in the upcountry where thousands of people were in need of cataract surgery.
Dr. Seimon's vision of eradicating blindness had many facets to mobilise the ordinary people in the country. He achieved this through the following methods:
Banning the polythene packet of chunam which blinded many children and adults, taken as a parliamentary act
Widespread awareness programme to prevent consaguineous marriages.
Rubella vaccination for schoolchildren and pregnant mothers.
Prevention of blindness due to treatment by quacks.
Advice on avoiding bathing in lakes and streams where there was a possibility of unidentified attack from fish, directly on the cornea, blinding many children.
Improving infrastructure in all local and base hospitals, together with wards and equipment for surgery on cataract patients
Every district to be manned by a skilled ophthalmic surgeon for the above purpose.
Starting the School of Ophthalmic Technicians who aided the prevention of blindness programme and are of immense help to the present ophthalmic units in the island.
Pioneering the Primary Eye Care programmes and using public health nurses and midwives, to spread information on blindness and how it could be prevented.
Getting many international organisations to fund poor patients' spectacles, intra ocular lenses, and many ophthalmic instruments and units.
There is much more to be mentioned but as words and space are limited I have mentioned only the most important. He was one clinician who was recognized and honoured by the entire world community of ophthalmologists.
As he had to take a decision to be with his son following the demise of their much loved and talented daughter, he left Sri Lanka with a sad heart. Yet he did not forget to visit his extended family of house officers (now surgeons) and others from time to time.
During this time he developed his other talents of music and art where he painted much of Australia's beauty on canvas and sold these paintings to many both in Sri Lanka and abroad in aid of the YWCA and the Cancer Hospital Project in Kandy.
He produced a CD of his and Ruwani's singing and used the proceeds in aid of many charities.
Today we remember this much loved, talented and skilled consultant ophthalmologist, from whom a multitude of patients received much more than treatment and whose sight was restored. His name will be remembered forever for giving sight to all.
Sir, may you rest in peace and rise in glory!
-Dr. Lakmini Illangasinghe