The Best of Hollywood for 2016
View(s):

Movie lovers specially those Hollywood fans will be able to see some of the much awaited series of cinematic productions.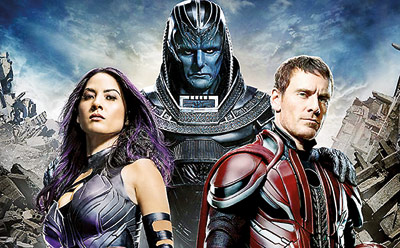 Produced by Sony and 20th Century Fox movies, they will be released in leading theatres in Colombo and the outstations.
A former Special Forces operative turned mercenary is subjected to a roguish experiment that leaves him with accelerated healing powers and adopts the alter ego Deadpool.
Continuing the "legendary adventures of awesomeness", Po will be back with 'Kung Fu Panda 3' which is slated to be released from March 10.
Taking on his must face two hugely epic, but different threats: one supernatural and the other a little closer to his home.
Directed by Alessandro Carloni and Jennifer Yuh, 'Kung Fu Panda 3' – a computer-animated action comedy martial arts film, produced by DreamWorks Animation and Oriental DreamWorks, the film features the voices of Jack Black, Angelina Jolie, Dustin Hoffman, Jackie Chan, Seth Rogen, Lucy Liu, David Cross, James Hong, Bryan Cranston, Kate Hudson, and J. K. Simmons.
Another movie based on Marvel Comics 'X-Men: Apocalypse' will be released here in late May. Ninth installment in the X-Men film series, the film is directed by Bryan Singer, and it features an ensemble cast starring James McAvoy, Michael Fassbender, Jennifer Lawrence,Oscar Isaac, Nicholas Hoult, Rose Byrne, Tye Sheridan, Sophie Turner, Olivia Munn and Lucas Till.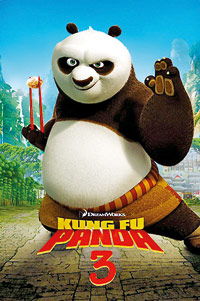 Come May will see screening of 'The Angry Birds' an animated movie based on the video game series of the same name. The film was directed by Clay Kaytis and Fergal Reilly and produced by John Cohen and Catherine Winder and written by Jon Vitti.
'Independence Day: Resurgence', a film which was made as a sequel to the 1996 film Independence Day will be released in July this year.
This action adventure film starring Jeff Goldblum, Bill Pullman, Judd Hirsch, Vivica A. Fox and Brent Spiner, reprising their original roles, depicts how the Earth is faced with a new extra-Solar threat.
But will mankind's new space defences be enough?
Ice Age: Collision Course , another movie to be released in July is directed by Mike Thurmeier and Galen T. Chu and is produced by Lori Forte.
Scrat's epic pursuit of his elusive acorn catapults him outside of Earth, where he accidentally sets off a series of cosmic events that transform and threaten the planet.
To save themselves from peril, Manny, Sid, Diego, and the rest of the herd leave their home and embark on a quest full of thrills and spills, to exotic new lands and encountering a host of colorful new characters.
'Ghostbusters' the movie lineup for 2016 also include supernatural comedy film, a reboot of the Ghostbusters franchise directed by Paul Feig.
Revolving around four women who are battling troublemaking specters, the stars Kristen Wiig, Melissa McCarthy, Kate McKinnon, Leslie Jones, Chris Hemsworth, Neil Casey and Andy García. It will be released on July 15.
Action horror film 'Underworld: Next Generation' is yet another upcoming American movie directed by Anna Foerster and written by Cory Goodman.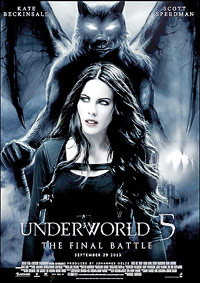 Last chapter. Vampires and Lycans regain original forces to create a new species of half breeds created by Alexander Corvinus. Michael regains his memories and searches for Selene and his daughter.
The film is scheduled to be released on October 21.
'Jumanji', a "re-imagining" of the 1995 film under the same title, the film an adaptation of the 1981 children's book of the same name by Chris Van Allsburg is to be released on the Christmas day of 2016.