French cinema for New Year
View(s):

The French comedy La doublure (The Valet), a story of a porter and a top-model who had to pretend to be a couple in order to salvage a CEO's marriage will be screened at 3 pm on January 5 and at 6.30 pm on January 6 at Alliance Francaise de Colombo auditorium, Colombo 7.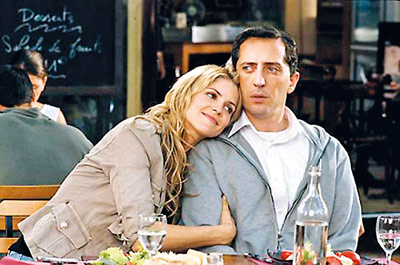 Directed by Francis Veber this 2006 film was even remade as Do not Disturb in 2009, starring Indian model Lara Dutta and Govinda.
Surprised by a papparazzi with Elena, his mistress, a beautiful top model, millionaire Pierre Levasseur attempts to avoid a scandalous divorce by concocting an incredible lie.
He took advantage of the presence in the photo, a passerby, François Pignon, to say that his wife Elena is not with him but with Pignon. Pignon is a valet.
He is a small unassuming man. Levasseur, to accredit his lie, was obliged to send beautiful Elena to live with Pignon. Elena in the company of Pignon, in an H.L.M, becomes a bird in a paradise…..
Action thriller 'Riders' directed by Gérard Pirés revolves around three boys and a girl who form a group of snowboard and skate young bank robbers.
Slim, Otis, Frank and Alex are known as masters of the runaway art. Slim, the thinking head hatched a plan for their final retirement: five consecutive burglars, in five days, involving 20 million dollars. But this time, they're going to face both the police – and the mafia!
It will be screened at 3 pm on January 12 and at 6.30 pm on January 13.