Two acclaimed poets
View(s):

Our new mini-series in collaboration with the Fairway Galle Literary Festival will over the next six weeks introduce you to visiting authors through our column.

Follow along and you will stand to win two full festival passes in our draw. All you need to do is answer the questions we will pose later in our series. In the meantime, get acquainted with visiting authors and plan for the sessions you simply do not want to miss.

Claudia Rankine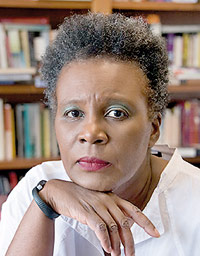 Claudia Rankine's critically acclaimed, much awarded work, Citizen: An American Lyric, often divides readers, not on the quality of the work itself but on what exactly it is. Many argue that it is not poetry exactly – it evades neat categorisation in its complexity, drawing on many voices and many modes but in its confrontation of race discrimination in America it has a profound cultural relevance and has made its author one of the country's most admired poets.
In 2015 alone, Citizen won the Forward Prize for Poetry,the National Book Critics Circle Award for Poetry (Citizen was also nominated in the criticism category, making it the first book in the award's history to be a double nominee), The Los Angeles Times Book Award,The PEN Open Book Award, 2015 and the NAACP Image Award.
A finalist for the National Book Award, Citizen also holds the distinction of being the only poetry book to be a New York Times bestseller in the nonfiction category.
In total, Rankine is the author of five collections of poetry including Don't Let Me Be Lonely; two plays including Provenance of Beauty: A South Bronx Travelogue; numerous video collaborations, and is the editor of several anthologies including The Racial Imaginary: Writers on Race in the Life of the Mind.
Jeet Thayil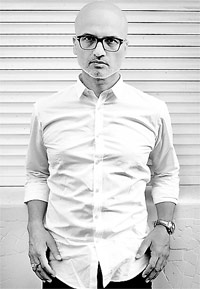 Jeet Thayil's novel (set in Bombay during the 70s and 80s, a time when cheap heroin first became available) won the 2012 DSC Prize for South Asian Literature, and was shortlisted for five other prizes, including the Man Booker Prize, the Man Asian Literature Prize and the Commonwealth Prize but the release of his collected works in November this year has brought him to the forefront as a poet.
The volume spans almost 40 years of practice and establishes him as one of India's major English language poets.
Tall and thin, Thayil was born in Mamalasserie, Kerala, and educated in Bombay, Hongkong and New York.
In 2006 he told the Indian newspaper, The Hindu, that he had been an alcoholic and an addict for almost two decades: "I spent most of that time sitting in bars, getting very drunk, talking about writers and writing. And never writing. It was a colossal waste.
I feel very fortunate that I got a second chance." These days, he says, the only addictions he has are poetry and coffee. "Coffee's much easier to get than heroin."
His four poetry collections include English and These Errors Are Correct, which won the 2013 SahityaAkademi Award for poetry.
He is the editor of The Bloodaxe Book of Contemporary Indian Poets and is a visiting professor of poetry at the University of Goa. A compilation of his poetry, Collected Poems was recently published by Aleph. He is also a musician.