Appreciations
View(s):

W.P. Abdul Aziz

His life was so full and admirable

W.P. Abdul Aziz who breathed his last peacefully on December 27, 2014 was our loving grandfather. He was affectionately called 'Vapa' not only by his children but all extended family members, numerous grandchildren and great-grandchildren.

The stories he had related to us about his life are numerous and he never failed to mention to us the points of advice we should pick up from his experience. Having started life as a trader in scrap iron, with his keen eye for details and having an inborn talent for engineering he became the pioneer manufacturer of weighing scales in Sri Lanka. Even today we cannot understand how he made all the machines that were needed to manufacture scales all on his own with very scarce resources. Being a perfectionist and a Jack of all trades he overcame all the problems he faced with grit and determination.

He was a super-efficient worker and truly unique person. His life was so full and admirable. The stories related by those whom he had helped in numerous ways to uplift their livelihoods show his generosity and kindness. He had a very good understanding of the religion and always urged us to stick to the principles of Islam. Being humble and leading a simple life were the hallmarks of his character.

He married Sharaful Zareena in 1958 and had 10 children – seven daughters and three sons. He was an exemplary father and an even better grandfather to all his grandchildren. He was also a great husband to Umma who he affectionately called Zennamma.

He was the 'beacon of light' of our family and we all mourn the loss of our leader second to God.May the Almighty Allah grant him Jennathul Firdhouse as his resting place.

-His loving grandchildren

Prof. Malkanthi Chandrasekera

She made a difference in this world

Aunty Malkanthi had a knack for making an excellent after- dinner speech. "Just because I've earned the title 'professor' it doesn't mean I'm perfect in everything," she said after one of our post- dinner conversations, "I have my flaws, just like everybody else," she added, with a slight giggle. Here, I learnt my first lesson; that humility can take you to great heights.

Professor Malkanthi schooled at Visakha Vidyalaya, Colombo and was an alumnus of the Faculty of Medicine at the University of Peradeniya. Having received her PhD at Newcastle upon Tyne, UK in 1983, she served at the Faculty of Medicine at the University of Peradeniya for 31 years whilst holding the tenure of Vice Chancellor of the Department of Anatomy for six years. She chaired the 3rd International Medical Congress, organised by the Peradeniya Medical Alumni Association in 1996. Professor Malkanthi also had the honour of holding the position of the first Acting Dean of the Medical Faculty of the Rajarata University. Aside from all this, her modesty was undeniably an animating principle of her character.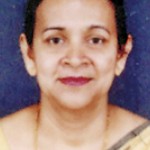 It was my privilege as a young person to have known someone like her during my lifetime, as she and my grandmother, Mrs. Mihindra Ubeyratne were best friends; and she was perceived by everyone as one of the family. She remained a true and loyal friend to my grandmother and they shared a mutually strong belief in the precepts of Buddhism.
I recall specific moments when Aunty Malkanthi was of tremendous help to us. Years back, my sister was hospitalised for a number of days and Aunty Malkanthi was my mother's guide and strength. When my father was hospitalised under tragic circumstances three months ago she ensured that he was given the best medical attention. Even after my father's untimely demise, Aunty Malkanthi remained a strong source of strength to our family.
My last encounter with Aunty Malkanthi was not long ago, when she took me and my cousins to her house after my father's seventh day almsgiving. On that day, she proudly asked us if we wanted to see her dog, which wagged his tail and jumped with excitement at seeing her arrive. It was also on this day that I learned my second lesson: "when time bids us we have to be ready to leave this world. So do good, whenever and wherever you can. Be kind to everyone you meet," she said.
Although her words served as means of comfort during my father's passing, I cannot help but become conscious of the irony that these words hold today.
In her, I found a kindred spirit. Her sense of humour and light-heartedness would uplift anyone. She had a strong personality that was fortified by all the facets of Buddhist doctrine. Her humility and affability too, spark my passion to live an exemplary life like she did. Aunty Malkanthi captured the hearts of many during her lifetime. She was iron-willed and was not afraid to speak her mind. We always appreciated her positive outlook on life.
I learnt my third lesson after her passing: the flow of people from various walks of life, who kept coming to pay their last respects, taught me that being good to people and leading a simple life is one of the most powerful legacies you could leave behind.
I express my heartfelt condolences to everyone in Dr. Malkanthi's immediate circle as well as all her loved ones. I hope you find comfort in the fact that she did make a difference in this universe and everybody acquainted with her would be certain of the fact that she left people better than she found them; leaving little facets of her powerful personality with everyone who had the privilege of knowing her.
-Renushi Ubeyratne
She will be missed by one and all
Dr. Mrs. Malkanthi Chandrasekera was the senior Professor of Anatomy, Department of Anatomy, Faculty of Medicine, University of Peradeniya in Kandy.
I came to know Prof. Malkanthi in 2008 when I joined her, Mohan Samarakoon and other social workers in helping out on many projects with which they were involved- building fresh water wells, toilets, houses and the renovation of roadways and temples in the most interior and desolate places in Sri Lanka.
Prof. Malkanthi was a very determined person, a bit of a workaholic. She would bulldoze her way through all red tape to achieve her goal of helping the downtrodden in places seldom visited by anyone.
We travelled many times to far and distant places in Sri Lanka. We would begin our journey from Mr. Samarakoon's residence and Prof. Malkanthi would arrive on time, armed with books, papers and files, not to mention clothes and provisions for the needy. She would also bring food baskets for the hungry lot travelling in the vehicle and would share with anyone else we met along the way.
She was kind but firm, yet well disciplined and meticulous in her ways. If you had any problem she would listen with patience then provide very good advice. I remember when I first met Mr. Mohan Samarakoon I was scared of his commanding voice. I would keep a low profile so as not to be noticed. But Prof. Malkanthi was there and most of the time spoke on behalf of me to Mr. Samarakoon.
I enjoyed those trips that we went on. There was so much fun, laughter and camaraderie. I enjoyed taking a back seat and listening to everyone talk. Prof. Malkanthi had a lot of University anecdotes to share with us which everyone enjoyed hearing. She was concerned about me when I sat at the rear of the vehicle. She was worried that the van door might open and I would fall off. She kept a keen eye on me from time to time, looking to see whether I was okay. It is ironic that she herself had to pass away in such tragic circumstances in a vehicle accident.
Prof. Malkanthi authored several medical books. She had served as President of several Societies and Institutes and was a member of the Board of Management, Post Graduate Institute of the Medical College from 2008 onwards. She was a philanthropist. She had sponsored several students, given books to children and built libraries and helped poor children in English classes. She had also done many a research on archeological specimens, Biometric studies, indigeneous people, conducted medical and dental clinics for children and much more, too numerious to mention here.
I know she will be missed by one and all – her many students, colleagues and friends. She touched the lives of so many of us who were fortunate to know her – May she attain the Supreme Bliss of Nirvana.
-Shari Athukorala
Aloy Ratnayake
The country has lost a star
It is now a little over two months since my friend, school and boarding mate and finally Hall mate at the Peradenya campus passed away. I first came face to face with Aloy way back in the mid forties at a boarding, the middle dormitory at St Joseph's College, Maradana. Two of his older brothers too were there in the upper dormitory. He turned out to be a clever student of science winning prizes in physics and biology though he later changed his academic interests to arts on the advice of Rev. Fr Justin Perera, his confessor. Perhaps the good Father realised Aloy's potential in the legal sphere. I remember nostalgically an incident in the boarding when during a boarders outing on a coconut estate in Girulla the Prefect of Boarders chose Aloy to say few words of thanks to the host and how he as fourteen or fifteen-year-old lad performed the task brilliantly. As much as he was gifted with word power, the gift of the gab, he had the capacity to enliven a conversation at gatherings of friends with wit, humour, song and even drama.
Having passed out from the University with a degree in arts with English as a subject he joined the Law College to complete his legal education in the tradition of his father and two older brothers. He served in the Attorney General's Department as a State Counsel for a few years and turned to active private practice in the Colombo courts. His forte was criminal law. He reached the summit of his legal career when he was elevated to the position of a President's Counsel, an honour he truly earned and richly deserved.
Aloy suffered a deep personal loss when his beloved wife passed away while the two sons were just out of high school. Like Job in the Old Testament he bore this loss heroically fortified by his Christian beliefs in God's goodness.
Like the profession of law, politics too was close to his heart. Though he did not contest any Parliamentary elections he entered the political arena at the local level in his ancestral domain, the Kurunegala municipality where a few decades earlier his father had been the city's Mayor. On a later occasion when sharing the stage with President Chandrika Kumaratunge at a political meeting near the Town Hall he just escaped the fury and the fire of the LTTE suicide bomber due to the fact that providentially a call of nature triggered by his diabetes removed him from the scene just in time.
During the course of his laissez faire political career while still in active legal practice he was appointed by the President as Chairman of Lake House where he served with distinction for several years using his literary talents at the high policy level. Soon during the regime of the next President he was appointed Ambassador to the Philippines. As he told his friends he did not enjoy his stint in Manila much and was happy to end his diplomatic career after the first term in office.
The country has lost a star in the legal firmament, his friends have lost an amiable and fraternal comrade, his children and grandchildren a guide-philosopher and indeed a veritable guardian ad litem. He has left this world to receive his reward from the Almighty who, we know, will welcome this deeply religious servant to His kingdom. May he rest in peace.
-Dr. Leo Fernando
Shelton Wanasinghe
His simplicity was the hallmark of his character
The certainty of death has removed from us our friend Shelton.
My friendship with him goes back to the 1960s when I was a student. What struck me most in his character was his simplicity. Here was a top public servant, in keeping with the traditions of the day, visiting my uncle, who had moved into the neighbourhood of Peterson Lane. The friendship thus begun, blossomed and flowered when we all used to walk to the church that was being built at Pamankote, St. Peter's.
After my ordination, I moved to the Diocese of Colombo from Kurunegala where I was ordained. It was my pleasure to invite Shelton to participate in a seminar on the subject of devolution, as I was the chair of the Diocesan Research and Planning Commission. I still recollect Shelton's words,"Why should foods from Badulla and Kegalle get to Colombo? Can't they be transported to Colombo direct." Long before the talks on devolution, Shelton as a public servant had worked out his own concept for devolution.
Later on, it was my great pleasure to minister to him at St. Paul's Milagiriya.
Shelton had his own spirituality. He read the Bible, said his prayers and was in church always. Once we had a study group at his residence, where I directed the Bible study and the prayers.
Shelton held top jobs in the public service and also worked abroad. He was also a part of the Institute of Policy Studies. I can still remember him in his sarong and shirt when I used to do my parish visiting.
Shelton had to endure his own human lot. From my own personal knowledge, he lost his wife Ruby and his brother Sidney, who was a M.C. in Colombo and edited the Young Socialist, which I used to buy, for I was a part of Doric Souza's LSSP cell at Peradeniya.
To Mala, Jayani, who was a student of mine at Peradeniya, Suhendran and Upali and all kith and kin, I say take heart for Shelton is with his Creator. May the soul of Shelton together with the souls of all the faithful departed rest in peace and rise in glory.
-Sydney Knight
Leon Wickremasinghe
Goodbye to a real gentleman
Today, a part of me passed away as I attended the funeral of my dear friend Leon Wickremasinghe.
My fond memories of him go back to our friendship 30 years ago in London where we were together in a company called "Eastern Marketing" that sold Air Ceylon/UTA tickets to mostly Sri Lankan travellers. We also worked on a movie together several years back.
Leon had a dry sense of humour which, slowly and softly, filtered out to an eventual robust laugh. He also had an old school command of the English language.
He was a great father to his toddler son. I had often passed him by on Horton Place where I observed him and his son taking a walk. The love, affection and pride, was exhilarating and obvious.
His greatest strength was his loyalty, which his close friends were aware of. He was generous with his credits to others.
Leon and I continued our friendship right up this New Year. I had the privilege of spending this last New Year's Eve with Leon at the Swimming Club dance. We were both feeling a happy high as we dropped him off in the early hours of the Néw Year.
Here was a man who did not know how to lie. He was dangerous to have around, if one was to tell a story and distort the facts with a bias in the story teller's favour; Leon would correct him and set the record straight.
Leon was a man who took numerous personal blows and still came with a certain comprehension and understanding that many, including myself would not have had.
He was my dear friend whom I enjoyed so much.
Goodbye to a real gentleman.
- Chandran Rutnam
Dr. Edward Clement Perera
A passion for languages led him to dictionaries
"I will always remember Edward as a passionate intellectual, with great wit and someone with whom I could always have an entertaining and profoundly interesting debate. If I remember right, we would both resolutely stick to our opposing views. Edward also had a knack to always find out some bit of information, even on the most obscure of all topics or entertain us with one of his hilarious tales, which we used to thoroughly enjoy. I am sure that his legacy would live on in the dictionary he so carefully compiled, in generations of future French and Sinhala learners." (Extract from a letter sent by an ex-colleague. It sums up his personality so beautifully. Yes, we are sure his legacy will live on).
Edward's love for languages started early in his schooldays at St. Joseph's College, Colombo, with basic studies in Latin, Pali, and Sanskrit, in addition to English and his mother-tongue Sinhala. He studied Tamil a couple of years later. He obtained a Bachelor of Arts degree (Sanskrit and French) from the University of Peradeniya in 1966. Proceeding abroad, he did his postgraduate Diploma in General Linguistics at the University of Strasbourg (1969), and went on to obtain a Ph.D. (Linguistics), from Sorbonne, University of Paris (1972); also learning the German language at the Goethe-Institute, Munich, during the same period.
While working in Brussels, he followed Cognitive Psychology classes at the Université Libre de Bruxelles, and finally added the Dutch language to his collection.
With his passion for languages, Edward's wish was to compile a dictionary. In 1989, together with 16-year-old Rohan Jayawardena, who was learning French from him, and with the help and support of his wife Irene, he authored Sri Lanka's first (and only) bilingual French-Sinhala Pocket Dictionary, published by the Ministry of Cultural Affairs of Sri Lanka. In 1997, Edward revised and expanded it into the bilingual French-Sinhala, Sinhala-French Dictionary; and revising it still further, a third edition was printed and published in 2009 by Sarvodaya Vishva Lekha Publishers. Both revised editions were printed and published with funds received from the French authorities, through the Embassy of France in Sri Lanka.
With the wide use of the electronic media, Edward's work went on-line. In 2012, supported by his son, he created his website 'Spoken Sinhalese for Dutch and French speakers'; which also helped Sinhala learners of Dutch and French. Collaborating with his wife, he produced an on-line 'Sri Lankan Malay Lexicon', using the Sinhala alphabet for easy pronunciation.
On retiring from the Embassy of Sri Lanka in Brussels, he took up a life of social service, working as a benevolent coordinator at a social complex of the Association 'Les Trois Pommiers' Brussels, where the theme was to promote inter-cultural and inter-generational living. In addition, he did voluntary language teaching for the network 'Réseau d'échange de Savoirs R.E.S.59' – Exchange of Knowledge.
In 2013, Edward compiled an on-line Sinhala-French lexicon, freely available to everyone (cinghalais.com). His greatest joy was adding new words and phrases daily, and noticing how many visitors had been to the site, and from which parts of the world.
Edward was first and foremost a family man, and involved his wife and sons in his academic work. A loving person, always with a gentle smile and a desire to chat with whoever he met, he was extremely attached to children and students. Many were the happy hours Sri Lankan university students in Belgium spent in his home, listening to himtalking of Sri Lanka's ancient history, culture, explaining the origin of the Sinhala language, and so many other interesting topics.
On January 24, 2015, he fell unconscious following a severe stroke, and suddenly, Edward, with his passionate intellectual curiosity, left us quietly and peacefully leaving his legacy to future learners of Sinhala and French, to begin his journey to new horizons.
'Adieu Edouard'.
-Gomis Abeysinghe