The Lego Movie Extraordinary feat of an ordinary Lego
View(s):

The Lego Movie the latest Hollywood 3D animation adventure is a story about an ordinary LEGO minifigure who is mistakenly thought to be the extraordinary MasterBuilder and recruited to join a quest to stop an evil LEGO tyrant from gluing the universe together.

Directed by Phil Lord and Christopher Miller ("21 Jump Street," "Cloudy with a Chance of Meatballs") this is the first-ever, full-length theatrical Lego adventure, from Warner Bros. Pictures and Village Roadshow Pictures. It stars Chris Pratt, Will Ferrell, Elizabeth Banks, Will Arnett, Nick Offerman, Alison Brie and Charlie Day, with Liam Neeson and Morgan Freeman.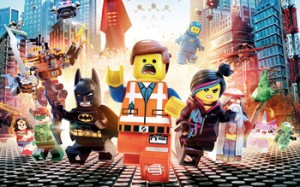 The original 3D computer animated story follows Emmet, an ordinary, rules-following, perfectly average LEGO minifigure who is mistakenly identified as the most extraordinary person and the key to saving the world. He is drafted into a fellowship of strangers on an epic quest to stop an evil tyrant, a journey for which Emmet is hopelessly and hilariously underprepared.
Chris Pratt ("Moneyball") stars as the voice of Emmet. Will Ferrell ("The Campaign") stars as the voice of his primary adversary, President Business, an uptight CEO who has a hard time balancing world domination with micro-managing his own life; while Liam Neeson ("Taken" and "Taken 2," Oscar nominee for "Schindler's List") voices the president's powerful henchman, known as Bad Cop/Good Cop, who will stop at nothing to catch Emmet.
The Lego is now being screened at Superior, Majestic Cineplex, Colombo.