Rock Meets Reggae
Festival 2014 Where Music Comes Together – For the First Time on One Stage
View(s):
A unique opportunity for all patriots, music lovers and enthusiasts who appreciate an authentic blend of music are called upon to witness and celebrate two different musical genres coming together as one culture, one sound at the 'Rock meets Reggae Festival 2014'.

Performing live on stage are two distinct local legends, The renowned Sri Lankan artist CHITY Somapala and the internationally acclaimed Jayasri will be performing together on February 21st 2014 at the Viharamahadevi Open Air Theater from 7.30 pm onwards.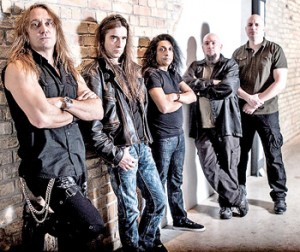 Chitty Somapala is no stranger to the local arena. He still holds the popularity in local circuits for his hit single "Nadee Ganga tharanaye" launched in 1994 for a Lion Brewery commercial. Chitty also performs with his European band and collaborates many international music creations.
Jayasri, whose talent of blending music of west and east occupies top slots in international music and are known for several award winning performances. The band consisting of Sri Lankan, Bangladeshi, Austrian and Nigerian nationals who have created chart topping hits as well as a unique blend of music for several Oscar nominated movies.
Main Sponsor for the event is Dialog while event sponsors are Etel, CEAT, Fairway Holdings, IMAGINE Entertainment, Light House and the event is presented by Ants Work.
Tickets are priced at Rs. 1,500/- and will be on sale at Tickets.lk.
For further information please contact Saliya 0777 513164 or Yasantha 077 8900773.