Taste of Kerala at The Dining Room
View(s):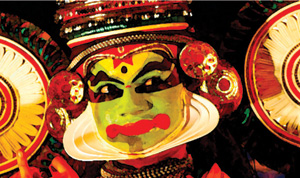 Cinnamon Lakeside February food festival will feature several mouth-watering speciality dishes from Kerala – India. Each day starting from 10th February till 19th February is dedicated to the specialities of exotic vegetarian and non-vegetarian dishes from diverse cuisines across Kerala which will be made available for Dinner.
Kerala cuisine has a multitude of both vegetarian and non-vegetarian dishes prepared using fish, poultry and meat. Some of the cuisine from each district in Kerala consist of a variety of vegetarian dishes using many vegetables and fruits that are not commonly used in curries elsewhere in India.
The style of preparation and names of the prepared dishes vary according to the district. Districts in Malabar have an array of vegetarian and non-vegetarian dishes such as pathiri (a sort of rice-based pancake, at times paired with a meat curry), famous Kerala porotta (a layered flatbread), and the district variant of the popular Chicken, Mutton, Mussels and Fish biriyani's. Districts in Central Travancore region boasts a parade of dishes that are largely identified with a particular community.