Schools football officials keeps their doors shut
View(s):

Weeks after having its grand opening, the office space allocated for the Sri Lanka Schools Football Association (SLSFA) located at the Football House in Torrington, is turning out to be an abandoned store.

The Sunday Times made frequent visits the location only to note that its doors were shut.

According to a security officer on location, the SLSFA officials have informed them to notifywhoever comes to their office for any official purpose that they will be operating only on Wednesdays, for three hours from 2.00pm. During one visit the Sunday Times witnessed some school officials coming all the way from the northern region and returning empty handed.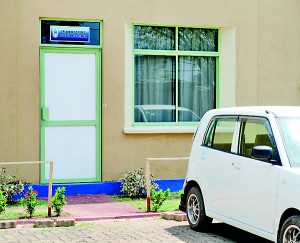 When inquired by the Football Federation of Sri Lanka (FFSL), who were generous enough to grant the SLSFA a permanent home, stated that it is in the process of making an official inquiry on the matter.
"The SLSFA used to conduct their offices at makeshift workplaces. When we were told about it by several parties, we made arrangements to give them an office space, so that they will have the comfort of carrying out all their work. But we find that they are very lethargic," FFSL chief Ranjith Rodrigo stated.
Rodrigo added that the FFSL were willing to provide the SLSFA office with telephone, fax, e-mail and photocopy facilities without any added cost.
In addition they have instructed the SLSFA to employ a fulltime individual while indicating FFSL's willingness to pay half of the the salary.
"We will make an official inquiry on Monday and if nothing seems to be going the proper channel, we will have to retrieve the office space," Rodrigo added.
- NA
comments powered by

Disqus