How can our Cricket Board plan for the future?
By Rev. Bro Nimal Gurusinghe F.S.C
View(s):
It goes without saying that meticulous planning is most essential when any country wishes to form a very strong outfit. However, when we consider Sri Lanka we have to find out whether our Cricket Board and selectors take any interest in this regard. As an ardent cricket fan I do not see anything of this sort happening. My fans might think that l am a critic. Not at all! As a true lover of cricket and a patriot of Sri Lanka I would like to see our National Cricket Team performing well in any part of the world.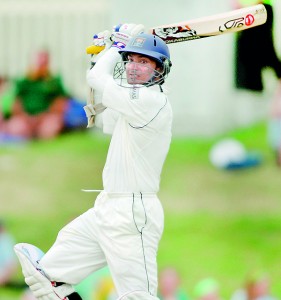 Do we pick up juniors and form teams in various age groups? I would suggest that our country should have three junior teams, namely, an under 15, an under 19 and a Sri Lanka A Team. There should be three coaches for these sides and they should be trained well. It is not enough to have teams and organize coaching camps for these lads. If they come only for practices then they will feel bored and eventually give up playing cricket altogether.
The Cricket Board must take the trouble to organize tours for these guys. Each team should have at least had the opportunity of going to a foreign country and playing a series every other year. Also, each team should have the chance of playing against a visiting team on our soil once in three years in that way our junior cricketers would gain enough exposure to prepare themselves for the time when they will eventually walk into the National Team.
The Cricket Board and selectors should keep an eye on these players. If they find an up-and-coming youngster then he should be promoted to the National Team, especially if he is from the under 19 and 'A' teams.
If it is planned in this way then our senior players will open their eyes and try to perform well. Also, it will be a wake-up call for them if they do not deliver the goods then their place will be given to a youngster. By this method our 'old horses' will be given a warning that they cannot remain in the team purely on the strength of their past glories.
When young players are groomed in such a way Sri Lanka will then have enough potential to replace the so-called veterans. Perhaps these budding, talented players might do better than the seniors. Such a scenario will do immense good for Sri Lanka Cricket. When newcomers are introduced to the national side they should be given a fair chance to show their worth. If they are allowed to play in only one or two matches and then are discarded then there will be no future for cricket in Sri Lanka.
I hope that those in authority will think seriously and try to improve the standard of our young blood and give Sri Lanka one of the best cricket teams in the world. I am anxious to see my dream fulfilled as soon as possible. If the members of the Cricket Board and the selectors are in any way lethargic in this regard, then, very soon, we will have to fix the last nail into the coffin of our deteriorating cricket.
Follow @timesonlinelk
comments powered by

Disqus