Arthur C. Clarke Institute for Modern Technologies
View(s):

The Arthur C. Clarke Institute for Modern Technologies (ACCIMT) is the premier institute in Sri Lanka for research and development, advanced technological services and professional development training in the spheres of electronics, space technology, robotics, industrial applications and Information Technology.

The institute is engaged in research and development activities in the above disciplines with the objective of developing technological applications, innovative solutions and new products for the use of industry as well as society in general. ACCIMT offers a diverse range of technological services to the industry such as test and measurement services, equipment calibration, advanced electronic hardware recovery services and consultancy services. These services are offered at the specialised advanced technology laboratories under the supervision of expert engineers and scientists.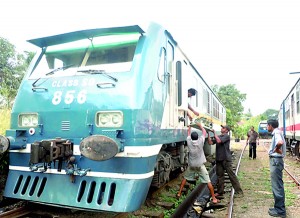 The institute also offers a host of training programmes which include a series of Continuing Professional Development (CPD) training programmes on selected areas of highly specialised advanced technology, targeted mainly towards practising engineers and other professionals. The institute has been recognised by the United Nations (UNESCAP) as Sri Lanka's national focal point for space technology applications and satellite communication.
ACCIMT also represents Sri Lanka in a number of regional forums on space technology applications including the Center for Space Science and Technology Education in Asia and the Pacific (CSSTEAP) and the Asia Pacific Regional Space Agency Forum (APRSAF).
Research and development
The institute has acquired a high degree of expertise in its disciplines due to experience accumulated over the years, strongly supplemented by the advanced laboratory facilities that have evolved in the process. Some of the highlights of the recent and ongoing projects exemplify ACCIMT's research capabilities span across a wide array of applications. These projects include a Solar Street Lamp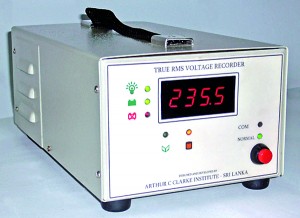 with Smart Charge Controller (which contains a solar panel, a storage battery, a charge controller, and white LEDs etc. The charge controller is designed to obtain maximum power from the solar panel to charge a battery), and True RMS Voltage Recorder (a state of the art display and logging system designed to monitor and record the RMS voltage of 230/ 240 VAC, 50Hz single phase supplies for voltage fluctuations in the range 10~265V RMS). Other notable projects undertaken recently include a Tea Quality Grading System, Telemedicine for rural healthcare, and an Intelligent Traffic Light Controller System.
Examples for some of the ongoing projects are a Reservoir Water Level Monitoring and Data Analyzing System for the Water Board (the system monitors water levels of remote reservoirs and submits information online for authorities to take decisions for efficient management of water supply operation), a remote monitoring solution for monitoring of transformer load parameters for LECO (this online transformer load parameter monitoring system would be beneficial for operational planning and efficient management of LECO's distribution transformers), and a PC based ECG Monitor, which has the features of a conventional ECG machine as well as additional storage, monitoring and data processing facilities. The basic functional testing during the development phase has been conducted at Colombo General Hospital.orum (APRSAF).
Follow @timesonlinelk
comments powered by

Disqus