Women in the Workplace: Why can't women get along in the office?
View(s):

WATERLOO, Iowa, Dec. 11, 2012 /PRNewswire/ — As women of several generations try to co-exist in the workplace, research in a new book shows that women can be their own worst enemies. "Most of the vicious attacks, passive-aggressive behavior, and unkind remarks I've been subjected to in my life have been initiated by women," said Karel Murray, co-author of "Conquering the Witch Within," a new book that shows how two women from different generations – Baby Boomer and Generation Y – interpret difficult workplace issues – and offers strategies for resolving generational conflict.

"Women in business, with constant conflicting impulses, can be their own worst enemies. Thus, our anxiety and strident approach can earn us the title of 'witch.' It's critical that we talk to each other and share wisdom that will help us create a more harmonious work environment and enhance friendships in the workplace," said Murray, who is a recognized expert in human resource management.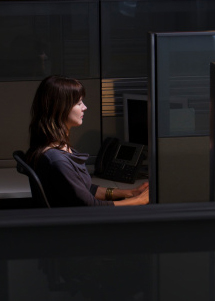 "The question is, what can business women do about it?"
"Women have a well-deserved reputation for being catty, gossipy, and, well, witchy in the workplace," said co-author Torie Jochims, a fourth-year student at Wartburg College working toward a bachelor's degree in communication arts and writing. "Women are – dare I say it? – worse to one another than men are to them. The root of this psychological complex perhaps comes from a competitive drive stifled by intimidation when working with men or a feeling of more direct competition with women than with men."
The authors offer these tips to help women in business work better with their female counterparts for conflict resolution:
Stop the gossip and "cattiness" when talking about another person
Stop being so competitive and underestimating other women; network and recommend women for positions to which they aspire
Eliminate the drama; apologize when necessary, and then move on
Minimize confrontation and the need to keep "score"
Build trust carefully; know the other person well before revealing confidential personal information
The book answers such questions as:
How can a woman get ahead?
How can a woman succeed in Corporate America?
How can women achieve work-life balance?
How can women mentor women?
The book offers interesting insights into such issues as:
What is she thinking? Working effectively with females
Conquering the witch within
Manly bad behavior—hot buttons that drive women crazy
Balancing work and life—eight tips to help business professionals maintain a healthy lifestyle
Mentoring matters
Increasing productivity while reducing stress
Tips to leaders for building successful teamwork and service The book has received praise from women in leadership roles.
"What a pleasure to read a book that has concrete advice on how to work with women effectively. I loved the two different perspectives from a seasoned professional and a young aspiring woman," said Debbie Ashbrook, Director of Business Services and Solutions, Better Homes and Gardens Real Estate.
"I recommend the book to anyone starting out in their careers. It's an eye opener," said Deborah Falcone, Director, Real Estate Vertical Markets, The Wall Street Journal.
Follow @timesonlinelk
comments powered by

Disqus