A multi-dimensional creative
By Smriti Daniel
Illustrator, designer, singer and ukulele enthusiast, Isuri Dayaratne is a 'shy artist who makes flamboyant art'

View(s):
Isuri Dayaratne has been reading Yann Martel's 'Life of Pi' and she simply loves it. Martel's strange but very precise description of one character in particular – Mr. Satish Kumar – got her hooked. 'His construction was geometric: he looked like two triangles, a small one and a larger one, balanced on two parallel lines,' Martel wrote of Mr. Kumar. The writer and his unofficial illustrator are well matched because if there were a manual titled 'How to Draw Like Isuri Dayaratne,' I'm betting it would be full of sentences like that.
Mr. Kumar is number three of 31 in August – a month Isuri has decided to devote to sketching a character a day. They're all quirky and unashamedly cute – fat little men with scrawny legs jostle tall stick thin women, chickens eyeball each other aggressively, Laura Pergolizzi strums her guitar and somewhere in there are the guys from Star Trek. Twelve sketches strung out together in one long illustration take care of days 12 through 24 – the 'line of thugs' is a tribute to a routine from stand-up comedian Eddie Izzard. Theoretically, that set could have taken her two days to complete, but Isuri confesses to being easily distracted. Her "cartoony" style is a reflection of her temperament: "I'm a bit bored by realism. I like to see humour in things and that comes out in my drawings," she says.
It's hard to imagine Isuri all suited up in a corporate setting, but it was a close shave. Having studied mathematics for her A/Ls, her career was headed in a completely different direction. "I finally decided that I didn't want to do banking or something like that, I wanted to do what I loved and I loved drawing." A lot has changed for the young illustrator in recent months . With a degree in illustration from the Columbus College of Art and Design in Ohio under her belt she's now moved back home and started at a new job.
The last was a gig in advertising – this week she's working on something for the coffee shop Coca Veranda – but Isuri is eager to get back to what she does best. "I like design but I love illustration more," she says. So far, her work has won her many fans: she was featured at the 2011 and 2012 Art of Illustration Juried Shows curated by CCAD held at Rivet Gallery, Columbus, Ohio as well as in several student exhibitions at her university. In her portfolio are pictures of the little clay and fabric puppets she made for a solo exhibition held by the Odd! Company at Wild Goose Creative.
This year, she also made it to the semi-finals at the Nickelodeon Artist Fellowship 2012 and says she's honoured to have found herself in such good company.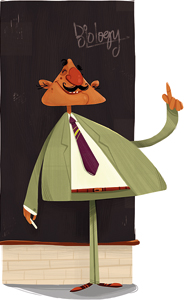 The last few years have taught her a great deal. Even though her work seems to parody what bodies really look like, Isuri says her sketches are grounded in solid technique and an understanding of anatomy. Proportions and shape are critical – "they have to make sense," she says, "you'd know right away if it was off." When it comes to picking her subjects, Isuri confesses to having a soft spot for burly body builds and extravagant moustaches. "I really have to be struck by the person," she explains.
Perhaps most exciting though is that she's begun working with Sulochana Dissanayake on the illustrations for a children's book. Isuri says she's playing around with several concepts for it – "there are a lot of characters and stuff I can really have fun with." She imagines exploring a slightly different style – dreamy shapes filled in with soft colours.
Coming home has also provided a burst of inspiration. She loves the colours and quirkiness Sri Lanka serves up and is working on creating a series of 10 prints which she eventually hopes to sell as postcards. She's got vegetable vendors and fish mongers in there and wants to tap the kite/toy sellers and food cart pushers along Galle Face for further inspiration.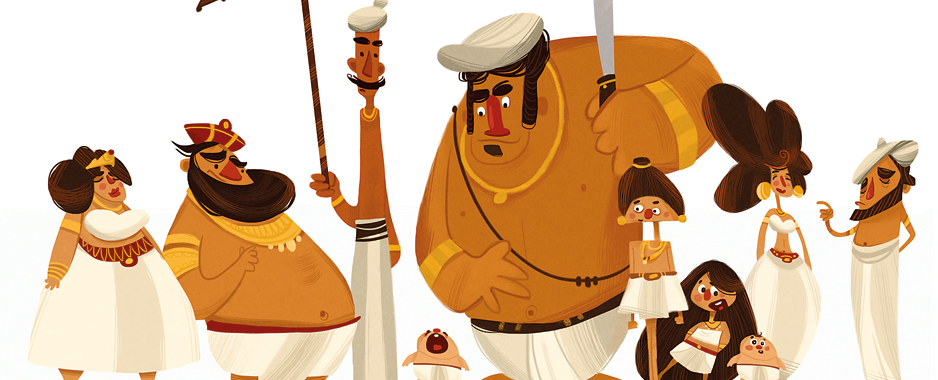 "I'm on my fourth illustration and I plan to do six more," she says, explaining, "A lot of things inspire me in Sri Lanka – all fun, simple things that you would see day to day." Isuri's been doing more than drawing in Colombo. The next time you've time to spare, search for her online and Google will introduce you to another incarnation of the young artist – this one is a singer and guitarist. ("Aiyo, I'm shy now," she says when asked about it.)
If you've been to the Melomanic Sessions, you may have seen Isuri take to the stage with her "uke." She's been watching videos online and teaching herself how to play the ukulele and has a predilection for indie and folk music. Convinced her voice is easy to drown out, she likes singing to herself or for close friends – "big crowds just scare me." It's an interesting contrast. but for Isuri Dayaratne – luckily, both are equally easy to like. Find Isuri online: http://artofisuri.com/
Follow @timesonlinelk
comments powered by

Disqus