Director Chamara Peiris' latest teleplay 'Piyavi' revolving around a group of young undergraduates, a fresh love story for teledrama viewers is now being telecast every Sunday at 9.00 pm on Swarnavahini.
Featuring a number of young actors the teleplay is starred by Dinakshi Priyasad, Eranga Jeewantha, Umayangana Wickramasinghe, Kavinga Perera, Ureni Noshika, Renuka Balasuriya, Kamal Deshapriya, Rebecca Nirmalee , Kusum Perera and many others.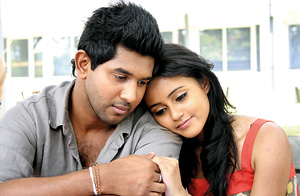 Set in an architecture faculty of a university which is filled with young and energetic youths, 'Piyavi' narrates a story around two young undergraduates who fall in love but come across a number of unexpected obstacles. Vishal falls deeply in love with Tharusha who joins the same batch but finds hard to convince her. With the help of his ever supporting buddy Akalanka, Vishal eventually manages to win her heart.
However Tharusha is confused with her emotions as she is a traditional Kandyan who finds hard to get rid of cultural beliefs and norms. At first she refuses Vishal's love but changes her heart when she is convinced by her friends.
Having won Tharusha's heart, Vishal is jubilant until he receives an unexpected harsh blow during a session of boxing, his favourite sport. Vishal falls unconscious but when he regains conciseness he is unable to recognize the difference between illusion and reality.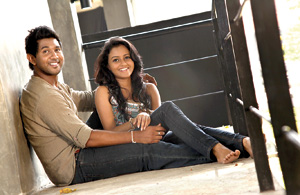 It is at this point that Vishal meets Dr. Indira who has a sad past as her childhood sweetheart had passed away in a road accident. Having recovered from her unfortunate past she remained a spinster, and lives in Colombo with her aunt. The meeting of Dr. Indira brings many changes to Vishal's life.
'Piyavi' is produced by Winyl Gems, photography is directed by Chandana Jayasinghe with editor as Lakruwan De Seram. Musical score of 'Piyavi' is by Ravihan Vetekepatha and Sanjeewa Deraniyagala is the art director while make-up is handled by Dammika Hewaduwaththa and Teres De Silva.
Chamara Peiris , director of 'Piyavi' an architect himself from the University of Moscow in Russia, returned to Sri Lanka to fulfill his dreams in media and architecture. Entering the small screen, Chamara directed his first teledrama production 'Ayal' based on aliens for which he won many accolades including Best Director, Best Script and Best Drama nominations from Raigam Tele-awards and won 'Judy Special Award for Debut Direction' with 8 other nominations at the Sumathi Tele Awards.