In our continuing look into the possibilities of the future, the Business Times' tomorrowSERIES this week explores the future of travel. However, when we say the future of travel, we don't mean modes of transport for tomorrow, as discussed in our earlierarticle entitled tomorrowCAR; but rather more focused on travel away from home, for recreation or otherwise. We will look into travel trends encompassing different destinations across the world, both far and near, and even above or below; as well as, maybe most important of all, why we will choose to go there. So bid bon voyage to today and join us as we journey into tomorrowTRAVEL and its world of wondrous possibilities.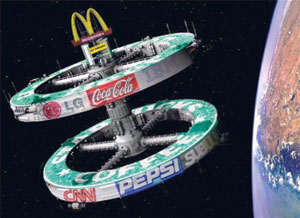 Today and tomorrow
While tomorrowTRAVEL could one day become all about space adventure and memory implants, the reality of today's world continues to influence our immediate future. This is why the increasing cost of jet fuel as well as an unstinting focus on carbon neutrality is at the forefront of speculation about what will drive travel in the short term. One interesting effect is that aircraft may get as much as 50% cleaner in terms of nitrogen and carbon output by 2020. Instead of pressure from law makers in USA and Europe, this more environmentally friendly result will have more to do with the rising cost of jet fuel being responsible for more energy efficient features and an entirely new generation of aircraft being introduced that incorporates recycled materials, as entire ranges of older, gas guzzlers are decommissioned after expending their 20+ year lifespans.
New technologies and configurations, influenced by NASA's existing experimental scramjet, may one day, in the relatively near future, shorten flying times so that a trip between the UK and Australia (or half the span of the distancearound the world) could be completed in just two hours compared to the 15+ hours it currently takes.
Meanwhile, the innovation we look forward to the most when it comes to airplanes is inflatable seats that will fit any individual body shape so the journey will be truly comfortable. Something it has never truly been before, especially in economy or budget seats or what is oft referred to as "cattle class". While, a further trend which may interest frequent business travelers is business class only flights and even business class only terminals.
Also, as the cost of travel increases daily due to the rising cost of oil, there is the likelihood that hotel stays too will become more of a luxury for the common man than a necessity. In fact, the concept of budget hotels has already shown rising popularity. The next evolution of this phenomenon may be the miniature hotel, such as the UK's easyhotel.com and yotel.com, which has been described as a boutique hotel without the frills due to offerings being typically very cheap with small rooms lacking amenities such as televisions, telephones, closets, toiletries, chairs, shelves, etc. and even window views. An experience more akin to a youth hostel than a hotel, but geared towards business travelers.
Other interesting hotel innovations currently available that may spread to encompass all travel in the near future are women-only floors, pillow menus, virtual butler services, complimentary snacks and WiFi, borrow-a-goldfish, etc.
However, the most startling changes in the travel and the tourism industry in the near future will stem from shifting socioeconomic demographics, which indicate that future travel will likely be the purview of singles and more active elders. Additionally there will be growing Chinese and Indian tourists so Chinese and Hindi may eventually replace German, Japanese and Korean, and one day even English, as de rigueur for the tourism industry.
Further, increasing numbers of travelers and the rising cost of travel may even lead to a very surprising outcome. With the former causing rationing of access to popular tourists sites or even resulting in their extinction, such as Venice sinking or Machu Pichu harmed by mass tourism, and the latter making travel the domain of the ultra wealthy; the new direction of tourism could be close to home vacations. This scenario is even being described as mini-breaks rather than vacations since they may last only as long as a weekend, with several mini-breaks taken over a year.
Another interesting side effect of limited resources is IT's role in future travel... In fact, virtual tourism has been proposed as a likely alternative to physical travel with experiences such as Second Life or even Role Player Games attracting increasing interest. Additionally, social networking conduits such as Twitter and Facebook, are also proving popular in referring travelers to destinations, chosen based on mass appeal. There is even one similar website, Foursquare, which has cottoned on to the growing popularity of peer referred destinations and uses them to identify interesting places to visit in the immediate vicinity (maybe even within the neighbourhood) of where a person logs into this website. As you can imagine, the marketing/branding possibilities of this are virtually inexhaustible.
Other areas of tourism which are increasingly being explored are cultural holidays, instead of just visiting the beach; religious tourism; holidays that help, where you also volunteer with the local community; even more exotic destinations such as Brazil, Dubai and even North Korea; and rich-packing, where former student backpackers re-visit destinations from their youth but with more disposable income.
There are also other emerging novelties such as people trying out different jobs such as being a cowboy or something similarly exciting, and even retro tourism, where people use the slowest means possible to get from one destination to another and thus savour the experience, such as with the Orient Express train tour.
The future
Whereas the present and near future of tomorrowTRAVEL is epitomised by unusual destinations and even how you get there, the true future of travel undoubtedly is solely about the destination. It is therefore auspicious that this article coincides with the commencement of sub-orbital space flights for tourists in 2011 by Richard Branson's Virgin Galactic venture. But what may ultimately prove to be the best barometer of the likelihood of space tourism is the waiting list of 300 who have signed on at the cost of $200,000 per passenger per trip to experience just 6 minutes of weightlessness.
While space tourism has captured our imagination, whether it be staying in a hotel orbiting the Earth or visiting our moon or other planets in our Solar System or even far off galaxies; there are also other scenarios being suggested for the more distant future.
You think of space as the final frontier but why not venture to the only frontier that has, as yet, proved entirely elusive to mankind: the deep. In fact, while there are already plans for an underwater tourist attraction in Dubai, the true holy grail in this regard is the multitude of as yet unseen sea life that we expect to find at such colossal depths as the 11 kilometre deep Mariana Trench in the Pacific Ocean.
What about visiting inhabitable spots such as the Arctic, Antarctica or even the Sahara desert without giving up creature comforts of holidays? An early-stage concept called the Pod Hotel will facilitate a self-contained life pod encompassing a room with a fully stocked dining facility and toilet being dropped at any destination in the world. But before environmentalists get worked up, here's its saving grace: the self contained pod will also store all waste, etc. so that the pod will leave virtually no mark when it is removed after a short stint.
Maybe the wildest idea being proposed to date is time travel... There is even one online fund that asks you for a donation of $10 with the promise that, should time travel ever be invented, you will be recovered at the time of your choosing and can subsequently spend the rest of your days travelling to wherever, and whenever, you desire.
While the future of travel may not always be bright, as suggested by the many booms and busts of today, there is no doubt that it always will be, at the very least, interesting.
This is especially the case as commonplace destinations, means and tastes are replaced with alternatives that could only be described as unique. There is nothing like the thrill of venturing into the unknown to get the heart beating faster. And that is what the future ultimately is, the greatest unknown.
(The columnist can be reached at mobileoption@gmail.com).