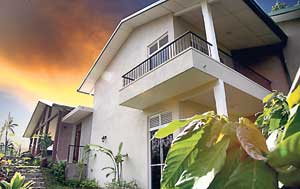 Everyone knows that we are passing through troubled times. The whole world is facing the currency crunch. The investments we made before sub prime crisis (the happy days) are decimated and no longer robust enough to provide us enough liquidity in these crisis times. The stock market investments, that boomed during those BULL days, are shrinking by the day due to market panic and heavy stock selling.
After losing heavily in stock markets, everyone is scurrying their money hither and thither not knowing where to save their remaining precious capital. Nobody knows about any best recession-proof investment that will hold demand during the crisis as well as happy times and at the same time provide easy liquidity at any point of time. Read further to know the answer to a recession-proof investment.
It can be really scary to invest in anything during a recession. The idea of putting your money into anything can be awfully frightening in this day and age and we all have visions of the great depression, the long and heartbreaking bread lines and people selling whatever that came handy into their hands. Yet, real estate did never leave room to be looked upon as an ordinary investment. Real estate is one of the few investments that we actually not only can use, but need. It could well be the final frontier - the ultimate recession-proof investment.
Everyone needs a place to live. And real estate has systematically proven to have risen in value over the past several decades. Yes, you are paying interest in a mortgage for your home, but you are also getting a tax write off for the interest as well as a write off for any property taxes that are paid. Do not be afraid to invest during a real estate recession. Contrary to what you may have heard, this is the best time to buy a home.
Real estate investing through Nivasie Developers involves exiting benefits as a few listed below.



Mr. Dilan Seneviratne AGM Nivasie Developers

1: Successful investing creates multiple streams of income. You can purchase a property and hold on to it. One of the more lucrative scenarios includes bringing in renters. Another way to create income is from flipping: buy a property, perform a rehab and sell it for a profit.

2: Profit. There is an enormous earning potential from investing in real estate. The current market is ripe for flipping. Even at a conservative estimate, a real estate investor could stand to bring in 30% or 40% profit.

3: Portfolio Diversity. Diversifying your portfolio is a safe way to secure your profits. This way when one of your investments isn't working out, there are other, stronger investments to carry you until things even out. Investing in real estate is a great way to diversify.

4: Continuous Income. If you choose to redevelop a property, you can choose to hold on to it and rent it out. This is a great option for individuals who are retired and are looking for ways to supplement their income.

5: Appreciation. Real estate has a natural way of increasing in value - even if the only thing you do is mow the lawn. This is because real estate traditionally appreciates at an annual rate of 9%.
So, real estate [Victoria Range Bungalows in Digana developed jointly by International Construction Consortium in association with Nivasie Developers (Pvt) Limited] will always offer profitable opportunities - and these benefits prove that it is one of the safest investment vehicles around.
Unique only to Nivasie developed real estate projects….. its construction of houses are an exclusive preserve of ICC a major player in the construction industry of Sri Lanka. International Construction Consortium Limited (ICC) a BOI approved project and ISO 9001:2000 Certified ICTAD Grade 01(M1) Contractor is a worldwide recognized construction body through IFAWPCA Gold Medal for Civil Engineering Construction in 2002, ICTAD Construction Excellence Award in 2002 & 2003.
ICC designed and developed home projects use environmentally friendly only and best quality material with electricity direct from the National Grid through special transformers. Its housing projects, waste are managed by a central waste treatment plant with well laid out road networks. These elite home projects have an abundant water supply with hassle free telephone facilities and are regularly maintained by the company. ICC developed real estate projects personifies nature with sprawling lakes and vast green belts. A few of their signature statement projects are The Nest - Ekala, Jaela, Tranquil Crescent Kotte and Victoria Range Bungalows in Digana.
"The birdsong in the morning, little children feeding the ducks by the pond, added to the ambience when I first visited Victoria Range…it was like a dream. It was neat and tidy and serene. I felt very secure and restful here"….
This is but one honest opinion of one of the bungalow owners in Vitoria Range Digana.
What if you had the choice to live a few hours drive from Colombo…in the lap of nature at Victoria Range in Digana? What if your home was in a planned township that had all the facilities and amenities you dreamed of in a Bungalow type luxurious residence? What if your HOME did not cost you the earth? Wouldn't it be your first choice…? I bet your positive response to this query will be a BIG Yes. Anyway this could well be your last chance to be part of a privileged neighborhood. Start Thinking…? Why don't you get in touch with NIVASIE on 081 2 376825-6/081 4 925344 just NOW.-GP.