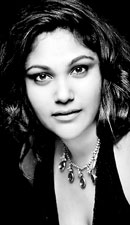 Editor Minoli Ratnayake
Homes & Property Sri Lanka, is the latest magazine to hit the news-stands. Providing valuable perspectives on all the elements of property ownership and design, the magazine 'profiles incredible spaces, and reveals the properties that get people talking', aiming to be a comprehensive guide for anyone looking to buy or sell property.
"With page-after-page of wonderful photography and fascinating stories, the magazine is full of ideas that readers can transfer to their own homes. With more ideas, more tips, more style, it is as useful as a sourcebook, as it is an entertaining, leisurely read," says Minoli Ratnayake, the Editor of Homes & Property and Managing Director of Well Red Ink Pvt. Ltd
From first-time home-buyers through to property professionals and investors, Homes and Property Sri Lanka offers its readers an interesting perspective on the developing property market.
The magazine is the latest publication from Well Red Ink Pvt. Ltd. which also publishes Adoh!, Confetti, Cars & Gadgets, Homes & Property and Room Service.