"Painting has become almost like a lifestyle for me now. Even if it means you have to struggle sometimes, it's alright, because it's all part of the package," says Polish artist Amelia De Silva, now resident in Sri Lanka.
"I have been painting from the time I was a child but, I've been painting professionally only for about 10 years. I'm a colourist (a painter skilled in achieving special effects with colour) and even though I draw almost anything, people are my favourite subjects. I use all sorts of different mediums but mostly oil and acrylics," she says.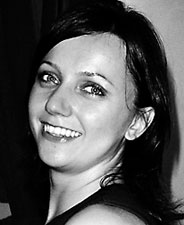 Amelia De Silva
"I find that painting is the easiest way to express feelings, both mine and those I get from others around me. I take certain characteristics from my subjects that make them unique and capture them on canvas. Since I work fast, I find it convenient to paint what I see and feel. Usually once I see something that interests me, I have to get it out on canvas as fast as possible," she says enthusiastically.
Married to a Sri Lankan, she has been residing here since 2005 and undertaken quite a bit of commissioned work for various people and their homes. Amelia hopes to open her own gallery cum cafe here, so any artist can exhibit their work for a small fee, and people can visit the gallery and take a leisurely look around while enjoying some coffee or juice. She is currently in search of a good location for it.
"My debut exhibition in Sri Lanka will coincide with the opening of my gallery, which should be up and running within a few months," she says.
For more information on Amelia visit http://www.absolutearts.com/portfolios/a/amillka