The death occurred on August 30 this year of W. Howard Wriggins, US Ambassador to Sri Lanka and the Maldives from 1977 to 1979 and well-known scholar who specialised on Sri Lanka and the region during his years at Columbia University whose South Asian Institute was a prominent centre for US and South Asian scholars.
Howard Wriggins was educated at Dartmouth College and Yale, and Chicago Universities. During the period of the Second World War he interrupted his studies to assist the American Friends Service Committee (AFSC) in their work with refugees who had arrived in Portugal, North Africa, Spain and France. As a committed Quaker he opted out of war service. He continued his work with refugees in Gaza after which he returned to academic life. He was in Sri Lanka, or Ceylon as it was called, in the 1950s spending three years or more as a graduate student working on the politics of the island. He and his young family lived in Colombo where he came in contact with many members of the elite.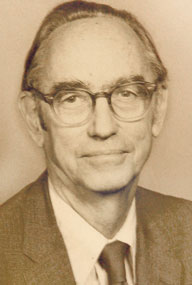 W. Howard Wriggins
His academic work compelled him to travel to various parts of the island, working with research students who helped him in his interviews with people in public life and with others who were involved in political activity. This was at a time when the seemingly formidable UNP government was coming under pressure from a wide coalition of forces. He returned to Colombo and told his friends that the UNP would be defeated at the forthcoming general election, indeed that the UNP would be routed at the polls. He predicted that the UNP would be able to retain a mere handful of seats, eight or so, and no more, a conclusion which surprised his listeners. He returned to the US before the elections were held, but was pleased when his prediction proved to be so surprisingly accurate. In the meantime he continued with his book which was published in 1960 with the title Ceylon: The Dilemmas of a New Nation.
This outstanding monograph established his reputation as an unusually perceptive observer of politics in the third world. It secured him a post at Columbia University, from where he kept his interest in the affairs of Sri Lanka. At Columbia where he eventually became Director of the South Asian Institute, he wrote numerous books and articles including his memoirs of his service with the American Friends Service Committee (AFSC).
He returned to Sri Lanka in the 1970s, or 1977 to be exact, when President Jimmy Carter appointed him US Ambassador to Sri Lanka and the Maldives. He served here in that capacity for three years before he returned to Columbia. The man who had written on the rout of the UNP in the landmark election of 1956 found it intriguing that one of the principal victims of the electoral rout of 1956 was in power as the victor of yet another landmark election. This shift of the people's loyalties found him searching for answers to this remarkable change of electoral fortunes and he believed this was best done by writing a political biography of J. R. Jayewardene, the new head of the UNP and the first executive president of the country.
He had hardly begun work on this new project of his when he learned that I was writing a political biography of J. R. Jayewardene. We were in touch with each other on this and after some discussion we reached the conclusion that a jointly-authored biography was better than a biography written by either of us. The subject of our biography had no objection to the prospect of a joint work although he was worried that Howard's ambassadorial duties would leave him less time for research than in the past when he was an independent scholar.
We decided on a mutually convenient division of labours in writing our biography. First of all, we decided on a study of some of the outstanding political biographies written in the US and Britain. There was no single volume that served as a model—we would draw on the example of a wide variety of writers. Next we turned to Howard's forte, a comprehensive range of interviews with as many persons who knew and had known J. R. Jayewardene as was possible. This would include the domestic aides who worked for him or had worked for him; his office aides; his siblings, friends and relatives, and above all his colleagues in politics and his critics. We also had a series of interviews with the subject of our biography. These we held generally in the evenings, but quite often at working lunches at President's House. The interviews with J. R. Jayewardene left us with over 500 pages or more of detailed notes which became the core of the biography. It was decided that I should write the biography and he would serve as a critic of the text. Howard had left for the US at the end of his tenure as Ambassador and the first draft was examined over a month or so at his house in Maine one summer. Once this was done it was time to look at the second volume of the biography. It was drafted when Howard was back at Columbia University. This draft was more difficult to write than the first volume.
It was more contemporary. Once again the drafts were reviewed by him and during the time I wrote the drafts he was in the US. There were occasional visits by him to Sri Lanka at this time but by and large he was not in touch with events as he had been during the writing of volume one. Once volume two was published Howard had completed his writings on Sri Lanka. What he did was to turn to his memoirs of the time he served with the American Friends Service Committee (AFSC) during and shortly after World War Two.
Soon it was time for him to complete his work at Columbia University and to think of retirement. He moved away from his house in a quiet residential area of the Bronx in New York to a retirement home in Hanover in New Hampshire close to Dartmouth. He remained in touch with Dartmouth throughout the period of his retirement. He also took pleasure in his wife Sally's publications on China and her own memoirs.
He kept in good health during the years of his retirement. His links with friends in Sri Lanka continued and we were regularly the recipients of long letters about his life in retirement.
At the time of his death he was Bryce Professor Emeritus of International Relations at Columbia University.