Spotlight on mental health in wake of Racecourse killing
View(s):

By Nadia Fazlulhaq

The murder of a young female undergraduate in broad daylight this week at the Colombo Racecourse premises highlights the alarming increase in homicides in the country and the negative effects of stigmatising mental health illnesses.

Suspect Pasindu Chathuranga, a third-year university student was remanded following the killing of the woman, 27, said to be his girlfriend of two years.

He is alleged to have carried a knife in his bag as he attended morning lectures. He had persuaded the woman to meet him at the venue, where she had been killed.

The Colombo Chief Magistrate ordered the suspect to be remanded until January 30 and also referred him for psychiatric assessment.

Police told the court that the suspect had revealed that he killed his girlfriend as she wanted to break up and he didn't want her dating anyone else. The suspect had claimed to be on medication at times and off medications at other times, for mental health illness, reports have said.

In the first 20 days of this year, there have been 20 homicides, according to police. Of these, two were from shootings, and the rest were from stabbings, hackings, or incidents of beating to death.

Police statistics also reveal 516 homicide cases from January to November last year. This is an increase from 483 killings in 2021.

Most deaths have been attributed to personal disputes arising from relationships, land matters, and family issues.

This week, a lifeless body was found inside the sports locker at a leading boys' school in Kandy. The victim, a school security officer, 27, had been blindfolded.

In Giriulla, two men were hacked to death, following a personal dispute this week. They died on admission to the Dambadeniya hospital, police said.

In Wellampitiya, a woman, 61, was killed with an axe inside a house, also this week, the police said.

Retired senior DIG H M G B Kotakadeniya told the Sunday Times that police should take complaints such as land disputes, marriage-related issues, provocations, or insults, seriously.

"These incidents, if not dealt with seriously, could lead to murder. Police stations should be instructed to avoid considering these as trivial matters," he said.

Daytime shootings could be prevented if more police patrols are deployed and checkpoints are set up in areas prone to violence, he said.

Former director of the National Institute of Mental Health Dr Jayan Mendis said only a small percentage of mentally ill patients suffer from homicidal tendencies, compared with those with suicidal thoughts.

"For them, continuous mental health assessments and medication is required. Counselling on anger management should continue. Skipping (their) medicines make their conditions a lot worse. The undergraduate's death could have been prevented if the suspect continued with his medication and both of them sought relationship counselling," he said.

He said psychiatric help is available at all major hospitals for free. Every major hospital has a mental health team. Law enforcement should also direct those in need of psychiatric treatment to hospitals.

Dr Mendis, who is also the head of the department of psychiatry at Kotelawala Defence University, said student counselling should be strengthened in universities. Mental health screening should be available to newcomers.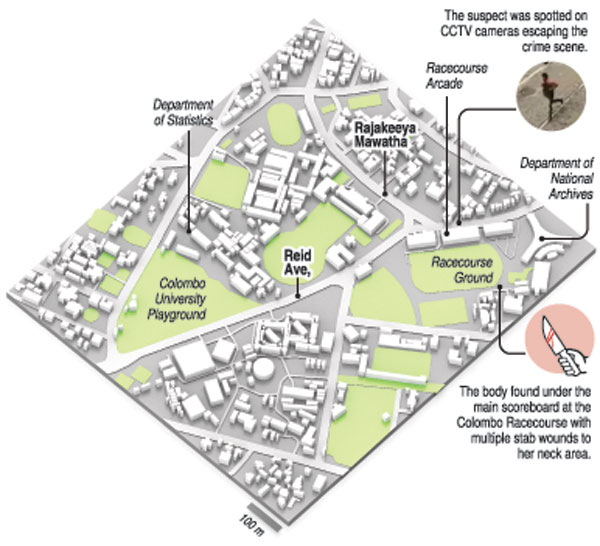 The best way to say that you found the home of your dreams is by finding it on Hitad.lk. We have listings for apartments for sale or rent in Sri Lanka, no matter what locale you're looking for! Whether you live in Colombo, Galle, Kandy, Matara, Jaffna and more - we've got them all!