Import eggs only from bird-flu-free countries: Experts
View(s):

By Yoshitha Perera

The Animal Production and Health Department is yet to approve the import of eggs from India or Pakistan as both countries have had bird-flu outbreaks in the past six months.

While there are no restrictions on egg imports, the supplying country must be free of bird flu for at least six months, the Department's Director General Hemali Kothalawala said.

"India has recently experienced severe outbreaks of bird flu, so importing eggs from India is contrary to the Animal Health Disease Act in Sri Lanka. The Import and Export Controller General cannot be allowed to import eggs from India," Dr Kothalawala added.

The Department has advised the Government to import eggs from bird-flu-free countries such as Thailand, Malaysia, Australia, New Zealand, Brazil, and the United States of America.

Moreover, the Sri Lanka Veterinary Association had also warned about the possibility of bird flu being introduced as a result of egg imports from India and Pakistan.

"Sri Lanka is a country free from bird flu and due to this move, there is a high chance of it spreading here. Sri Lanka is one of the largest poultry-exporting markets, and this will be a major factor in our export market contracting further," Sri Lanka Veterinary Association President Dilan Satharasinghe said.

"Currently, India is exporting eggs to 35 countries which are currently experiencing bird flu or had experienced the flu in the recent past," he added.

If the Government follows through in its decision, the joint efforts of the Animal Production and Health Department, veterinary surgeons, veterinary investigation officers, and the Veterinary Research Institution to keep the virus at bay, would be futile, he said.

As egg prices continued to rise in the market, Trade Minister Nalin Fernando's proposal to import eggs was approved by the Cabinet recently. It was learned that Indian suppliers meet 90 percent of international demand and have responded to the Sri Lankan Government's tender for imported eggs.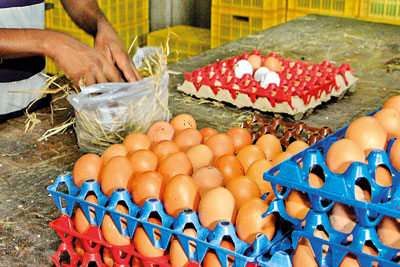 Meanwhile, the Consumer Affairs Authority (CAA) imposed price controls for eggs this week. Accordingly, the control prices were Rs 44 for white eggs and Rs 46 for brown eggs.
The All Island Poultry Association objected to the CAA's move saying it was not appropriate to fix controlled prices on agricultural products. Before it was done, poultry experts must first calculate the cost of production independently.
The Committee on Public Enterprises (COPE) decided on Friday to implement a price formula to calculate the costs of egg production within three days, All Island Poultry Association President Ajith Gunasekara said.
"By applying a price formula to eggs, the production costs applied in all sectors are calculated. As a result, there will be transparency in production costs," he said.
According to Mr Gunasekara, the CAA's proposed controlled prices had been implemented with little or no knowledge of the industry or understanding of the rations poultry farmers gave their animals.
Every two weeks, an independent expert committee should calculate the costs of egg production, he added.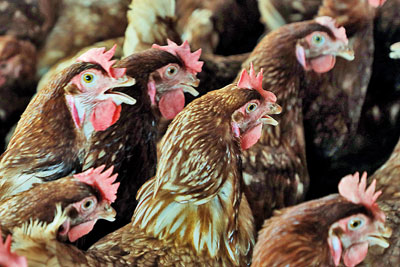 The best way to say that you found the home of your dreams is by finding it on Hitad.lk. We have listings for apartments for sale or rent in Sri Lanka, no matter what locale you're looking for! Whether you live in Colombo, Galle, Kandy, Matara, Jaffna and more - we've got them all!