OVERCOMING MY FEARS
View(s):

To my parents, family and teachers, thanks for helping me overcome my fears. With gratitude for their immense support in my journey

Prologue

In 2006, continuous attempts of bullying by my teacher resulted in clinical depression. 14 years later and still healing from the harrowing experience, I thought of writing my story hoping it would help parents guide and support their young children going through similar circumstances or instances hoping that they will be able to get a glimpse into how many their teachers' words and actions affect a child's malleable mind.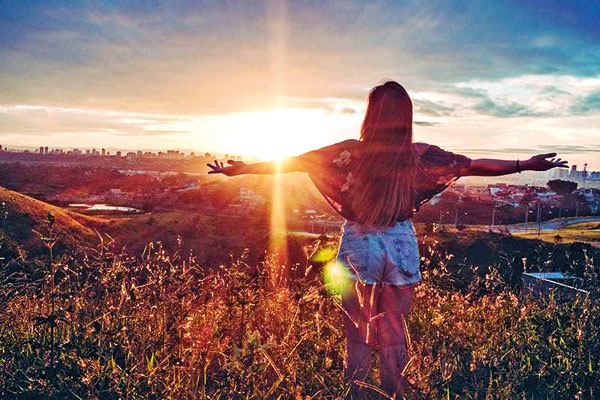 Day 1
The year was 2006, and it was my first day in a new school. I was 8 years old, amped up and ready for my very first day as a grade 3 student. It was a private English Medium school and I had 23 classmates. Our class teacher was a fair nice looking lady who also taught us math's. Let's call her Miss. S. The first day went pretty well with the one exception of my 8 year old brain registering that Miss. S liked to have things done her way. That meant not only could I not use the addition and subtraction methods I knew, but I had to follow the exact steps she taught us. I found it confusing as I already had my own way of doing it, but she insisted that we follow her method.
The nightmare that would haunt me for the rest of my life came soon afterwards. A few days after school started, Miss. S asked the class about whose parents complained about her to the office, meaning the principal and the vice principal. None of the kids responded. I think she repeated the question. It was 14 years ago my memory is not picture perfect, and when no one responded she dragged me to the front of the class BY MY EAR. I was shocked, did not understand what was going on, and very very scared. She accused me of complaining about her. I did not complain about her or anyone else. That is all I remember from that day.
Day 2: The Next Day
The next day onwards, I didn't want to go to school. I cried and straight up refused to get ready for school. My grandfather used to drive me and my sister to school in his van and that day my mom also came. I did not want to go inside the school; I wanted to stay in the van. Somehow they coaxed me to get inside the school but all I did was hang by the gate and cry. The gate had those rails we could climb on and I was trying to escape. My mom would stand outside the gate crying and not knowing what the hell was going on. There were days when I left my bag at home or didn't properly wear my uniform on purpose. Since I refused to go to my own class I studied in my sister's class. She was an LKG student and her teacher was so nice that she would collect my lessons from my own class and I would study them in a corner of my sister's class. I am so thankful for my sister's teacher Ms. W for looking after me and being so kind.
Anyway I told my parents that I was afraid of Miss. S but could not give a reason as I was small and scared. They let the principal know and Mr. M , our principal who was this old gentle yet strict man is the reason I continued going to school while still crying and clinging onto the gate, looking for a chance to escape and run to my grandfather's van. The principal bought me chocolates and peanuts from the canteen and let me study at his office. I remember that he gave me Longman Classics books to read. Mr. M along with the vice principal, who was also very nice, got the head prefect, someone much senior to me to be friends with me. Having the big kids as my friends gave me a little confidence. There was also a senior girl S who traveled in the van with us and she looked after me during school. She made sure I made it to class and she and her friends were always nice to me.
Continue to next week…
Chamodi Abisheka
email: ca.pitumpe@gmail.com