International Baccalaureate at OSC
View(s):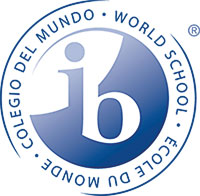 With 64 years of academic excellence The Overseas School of Colombo (OSC) remains Sri Lanka's oldest internationally accredited educational institution and the only school to offer the International Baccalaureate (IB) Programme from Pre-school to Grade 12 catering to the needs of the internationally mobile expatriate community and Sri Lankan students. OSC students hail from more than 40 countries imparting our motto "unity in diversity."
Recognised around the world, the IB education is the ultimate passport in an increasingly global context. Over 5,000 schools across the world teach the IB programme and are part of a community of educators that is growing and developing constantly. Due to its international transferability, rigour and breadth of study, the IB programme has become a popular choice for globally mobile families seeking an internationally transferable curriculum for their children.  The IB programme has also gained popularity among local families who want their children to pursue a curriculum that incorporates creativity, critical thinking and reflection, and teaches children to think without any limitations and explore core areas of study in breadth and depth whilst at the same time develops open mindedness and global awareness.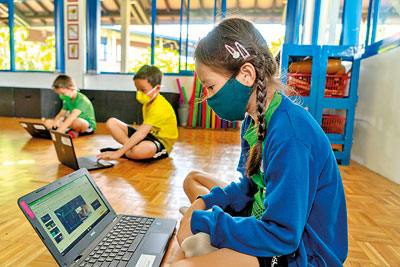 The IB programmes aim to do more than other curricula by developing inquiring, knowledgeable and caring young people who are motivated to succeed. It encourages both personal and academic achievement, challenging students to excel in their studies and in their personal development. All the IB programmes are underpinned by a shared focus on international-mindedness and developing the attributes of the IB learner profile. Yet each programme also has its own identity and developmentally appropriate elements.
The Primary Years Programme (PYP)  marks the start of a lifelong journey. It develops caring and culturally aware children aged 3 – 12 to become active participants in their own learning. It focuses on the development of the whole child as an inquirer, both in school and in the world beyond. Guided by six transdisciplinary themes of global significance, students broaden their learning by developing their conceptual understandings, strengthening their knowledge and skills across, between and beyond subject areas.
Building a solid academic foundation, the Middle Years Programme (MYP) provides a framework of learning which encourages students aged 11 to 16 to become creative, critical and reflective thinkers. The MYP emphasises intellectual challenge, encouraging students to make connections between their learning in the classroom and the real world. It also fosters the development of skills for communication, intercultural understanding and global engagement, qualities that are essential for life in the 21st century.
The Diploma Programme (DP) is an academically challenging and balanced programme of education, with final examinations, that prepares students aged 16 to 19 for success at university and in life beyond. The IB Diploma, widely acknowledged as the best preparation for post-secondary success, is highly recognised worldwide and provides the widest reach to all university systems across the globe.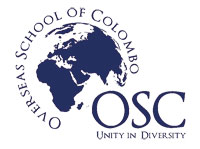 The DP has been running successfully at OSC for over 20 years. It is a comprehensive rigorous, broad-based programme of study. Along with six academic subjects, students are involved in Community Service, engage in a piece of original research which culminates in an Extended Essay, and challenge themselves through a philosophy course called Theory of Knowledge.
Distribution of the subject groups in the DP ensures that the science-orientated student is challenged to learn a foreign language and that the natural linguist becomes familiar with science laboratory procedures. While overall balance is maintained, flexibility in choosing higher level courses allows the student to explore subjects of personal interest in depth and to meet special requirements for university entrance.
All three IB programmes at OSC require the completion of a culminating project: the PYP exhibition; the MYP personal project or community project; and the DP extended essay. These projects provide an opportunity for students to both deepen and showcase their knowledge, understandings and skills, and to celebrate their individualised and personal learning journeys.
As an IB World School, we offer our students access to a broad and balanced range of academic studies and learning experiences. Through the IB programmes we emphasize the importance of making connections, exploring the relationships between academic disciplines, and learning about the world in ways that reach beyond the scope of individual subjects. We also focus on offering our students authentic opportunities to connect their learning to the world around them.
At OSC, we provide an educational setting that is focused on developing each student to achieve their full potential. That degree of personal excellence can only come with highly qualified teachers committed to the needs of all students on a campus which balances nature with state of the art technology, facilities and resources. OSC is truly a culturally diverse community with students, parents and staff working in harmony.