SRI LANKA'S BIGGEST INTERNATIONAL MEDICAL EDUCATION FAIR 06TH JULY 2019 Cinnamon Grand Cedar Room
View(s):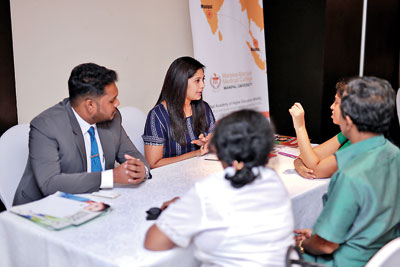 ANC Future Centre Medical Placements
No.1 Medical Placements Centre in Sri Lanka!
Completed your A/L's? O/L's? confused about what exactly to choose next is a phase every student goes through. Making the right decision at this stage in life will be a game changer. If you have ever dreamt of becoming a doctor and struggled hard in deciding which site to land in or whom to approach? you are reading the right article.
To make your life easier and help you achieve the ultimate #MEDICALDREAM
ANC Future Center Medical Placements is organizing the Sri Lanka's biggest International Medical Education Fair 2019 for the 3rd consecutive year, which will be held at Cinnamon Grand, Colombo (Cedar Room) from 9 am – 5 pm. (Walk in throughout the day to the International Medical Education Fair 2019 and go back home with answers for all your medical questions)
The initiative is crucially to give first-hand experience to students and parents to gain adequate knowledge about the foreign medical education. It gives you the unique opportunity to meet more than 10 registered foreign medical doctors who will be representing the internationally renowned universities all over the world and sharing everything and anything you need to know to become locally and internationally qualified medical doctor. The fair will be focused mainly on countries such as Australia, USA, Canada, UK, Ireland, Germany, Latvia, Russia, Belarus, Georgia, Ukraine, China, India, Nepal and Malaysia with regards to foreign medical placements.
The main objective behind limiting it to a handful of universities is because we understand the difficulties in choosing amidst 3500+ medical universities around the globe. So, we decided to present you the BEST among the lot.
Internationally renowned doctors who are foreign graduates practicing in Sri Lanka from renowned universities from, Belarus, Georgia, India, China, Malaysia, Russia, USA, Canada and Australia will be participating in the Sri Lanka's biggest International Medical Education Fair 2019.
Be Ready to Tick Your Expectation List
Free interactive one to one sessions with the internationally renowned doctors.
Tips and guidance based on easy pathways to enter a medical university abroad
Fully detailed seminar conducted by the doctors from leading universities
Free Anatomy, Physiology classes for students who register for the event
Free hospital training and observation will be arranged for registered students at the event
Pre-installed medical book CD's for students who participates.
On the spot answers for all your questions such as if the university you are enrolled in is taken off from the SLMC (Sri Lanka Medical Council) list, can apply with pending results? What is the benefit of studying in an international medical university? and much more!
'Actual Fee Structure'- a separate breakdown of University Fee and a separate fee breakdown of the "Agent Fee" with 'no hidden and welfare charges' will be provided along with the list of agents who are authorized to represent the university.
Application fee- waivers & Scholarships up to 50% (conditions apply)
On- the- spot offers & admission assessments
Free assistance to students from: Admission process to Visa Guidance
Information on course selection, University and Visa process
Assistance in arranging Accommodation and Travel
Guidance on Pre-requisite Exams (IELTS/TOEFL)
Guidance on Australian Medical Council (AMC) Examination, The United States Medical Licensing Examination (USMLE), The Educational Commission for Foreign Medical (ECFMG), ERPM (Act 16) Examination Conducted by SLMC.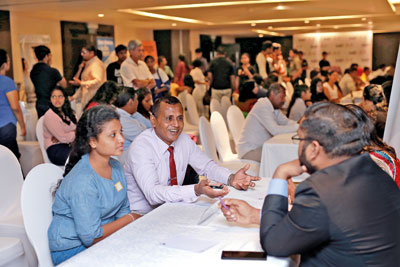 REGISTER NOW to RESERVE YOUR SEAT!
FOR INQUIRES AND MEDICAL CAREER CONSULATION CALL
Dr Harry Prasad: 0777 30 10 80
FIND US!
Website:
www.medicalplacements.org
Facebook: https://www.facebook.com/ancmedicalplacements/
Instagram: https://www.instagram.com/anc_medical_placements/
Twitter: ANC_FC_Medical
Linkedin: anc-medical-placements
VISIT US!
ANC Education No: 308-310, R. A. D Mel Mawatha, Colombo 03.
ANC Future Center  No: 30, Queens Road, Colombo 03. ANC Medical Placements   No: 111 1/2, Maya Avenue, Colombo 06.
ANC Branch Campus Kandy No: 322, Peradeniya Road, Kandy.
ANC Future Center (Negombo) No: 440/1/1, Colombo Road, 2nd Kurana, Negombo. ANC Future Center (Kadawatha) No: 144/1E, Sumito Building, Kandy Road, Kadawatha. ANC Future Center (Wattala) No: 149, Colombo – Negombo Road,  Wattala.
ANC Future Center (Galle) No. 66, Colombo Road, Kaluwella, Galle.
ANC Future Center (Kurunagala) No: 64, Siripathi complex, Bauddhaloka MW, Kurunegala
ANC Future Center (Maharagama) No: 143-1/1, Colombo Road, Maharagama.