Singapore – Study destionation of safety and affordability
View(s):

Applying for student visa to many destinations all over the globe is not an easy task for us; Sri Lankans.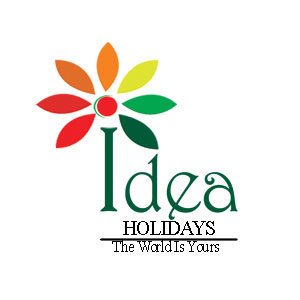 In process of applying for visa to many study destinations including Australia, Canada, New Zealand , England and United States will require not only students' desire to acquire knowledge but also the proof of financial stability of their parents. For this, Documents such as income and tax statement, Bank statements and many more are to be submitted which is mandatory and not at all a convenient situation.  Even though various documents have been submitted, but many of those who apply for the above-mentioned countries are more likely to opt-out.
Singapore is still a Place of education for Sri Lankans not only because a place to study but obtaining qualifications in Singapore are recognized internationally. The minimum requirement is 5 passes including English Language in G.C.E (O/L) and applicants who could not obtain a pass for English language can apply with a 6 month English course.  After studying one-year diploma, students can obtain internship (job opportunities) in Singapore, and have the opportunity to follow advanced diploma courses and then graduate courses.
Studying abroad is very difficult for many people, as it often means moving to another side of the world, away from home, friends, and family. Singapore, in comparison with the US or Australia for example, is very close to Sri Lanka and living in Singapore won't feel very far away from home at all.
Moreover, when applying for Higher education in other countries, having completed a diploma in Singapore will reduce the risk of visa Rejection. Following an Advanced Diploma in Singapore, will open the doors to the path of entering universities in other countries.   Singapore is considered to be one of the leading educational nations in Asia.
The main objective of our company is to guide the Sri Lankan students who are seeking foreign education and certify with necessary qualifications.
Why Study In Singapore
Singapore's proximity to Sri Lanka makes it a much preferred choice amongst Sri Lankan students and their parents. Most parents or guardian generally prefer Singapore over other study destinations as it's only a four hour flight from Sri Lanka, unlike the US and UK, and gives them more connectivity with their children. The country's strict law enforcement policy and stable political environment offers students a lot of safety.
Studying in Singapore, in comparison with other countries, is less expensive, making it a more affordable choice. The general cost of living in Singapore is much lower than in countries like the USA, UK, Canada and Australia.
In Addition with many other Asians and Sri Lankans living there, Singapore has a strong South-east Asian community. Student life is pretty exciting in Singapore.
Also institutions from the USA, UK and Australia have opened satellite campuses in Singapore to offer their courses at a subsidized cost. With so many positive factors in place, Singapore has become an educational hub and popular study abroad destination for Asian students.
Want to experience a global and youthful community of students in Singapore? This could be your chance to study in one of the popular study destinations which has outpaced many other countries in technology and research opportunities. Because of Singapore's education quality, many employers seek the graduates who have experience studying in the country. You can be one of them too! Our counselors can help you plan your studies in Singapore.