Everything else… plus COFFEE
View(s):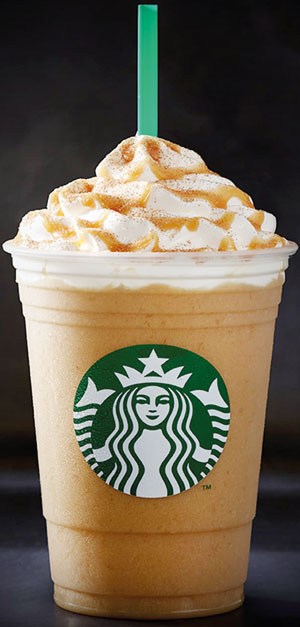 What is Starbucks?
Starbucks Corporation is an American coffee house chain. It is the world's 3rd largest food restaurant chain by number of locations in the world. It is currently spread through 70 countries around the world including more than 29000 outlets. Starbucks purchases and roasts high-quality whole bean coffees.
How it all began
Their story began in 1971. Back then the company was a single store in Seattle's Pike Place Market which offered the finest fresh roasted whole bean coffee and retailed tea and spices.
In 1981, 10 years later Howard Schultz (Starbucks chairman and chief executive officer) first walked into a Starbucks store. From his first cup of Sumatra, he was drawn into Starbucks and joined it a year later.
In 1983 Howard travelled to Italy and was so much attracted by the romance in Italian coffee shops, and he wanted to bring that experience to his country with him.
He wanted to make a third place between home and work where people could meet up and relax. He left Starbucks for a short period of time and he returned in 1987 to purchase Starbucks with the help of local investors.
How did the name 'Starbucks' come in?
At first the advertising specialist of the company provided the co- founders with the simple task of coming up with a name that starts with 'st'. After making a list of names they still could not come up with a suitable name. While they were scanning different material the name of one small mining town 'starbo' has come up, then their attention had immediately shifted to 'Starbuck'; the first mate of the Pequot, in the book 'Moby-Dick'.  "S" was added later for easier pronunciation.  As the name evokes "the romance of the high seas and the seafaring tradition of the early coffee traders," the logo is also inspired by the sea – featuring a twin-tailed siren from Greek mythology.
If it is not coffee, what is it?
What made Starbucks so popular is everything else… but coffee.
Most people might say that Starbucks burns the coffee a little more than the usual, something or another, but the secret of their success is the whole new level of coffee experience and there is nothing usual. The concern they have towards satisfying the customers and keeping them at the heart of what they do, and by doing all they do wholeheartedly keeps Starbucks at the top.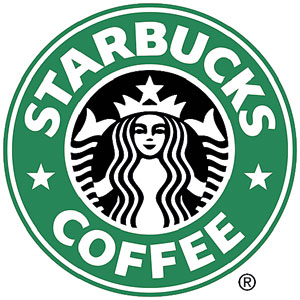 It's more than just coffee
It is the opinion of majority of the customers that there are far better and quality coffee shops than Starbucks. And many people question the validity of the point because on the contrary it has conquered the whole world. Is that really possible?
As to the founders of Starbucks, the final outcome is not just a cup of coffee but the quality of service and the whole new coffee shop experience that people crave for. The whole of Starbucks can be summed up as goods, services and benefits.
Starbucks is altogether a different coffee culture. From the names of the sizes (tall, grande, venti and trenta) to the setting, everything complements with the traditional coffee shops.
Sweetness overloaded
Starbucks do not only provide coffee filled with sweetness. Any customer would tell you about the amazing staff at the Starbucks. The staff is very welcoming and they give special attention to each and every one of the customers and make you feel at home. The finest coffee therefore is served by the finest people. And after all everything at Starbucks is treated through humanity.
Small things can add up to big impacts
It is said that every journey begins with small steps every day, and Starbucks was nothing different. Though it has achieved great heights the journey was not completed overnight.
Starbucks has a clear vision that it looks forward to change the world into a better place, not all at once but "one person, one cup and one community at a time" to inspire and nurture the human spirit.
They teach and make people enjoy and admire, little and simple things in life, and they tryto change or add happiness in whatever small way they can. And you willnever know whatthese little things might add up to.
Every day, Starbucks wishes to do two things: share great coffee with their friends and help make the world a little better. It was true when the first Starbucks opened in 1971, and it's just as true today.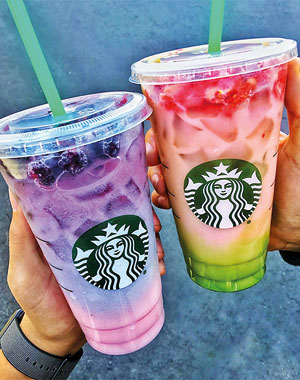 How does Starbucks help to make a better society?
Starbucks invests in clean, green energy to power stores, reduce our environmental impact and support access to green power. They have implemented a project to distribute over 100 million coffee trees. It helps to reduce and reuses the plastic and has introduced a recyclable lid that will soon replace more than a billion plastic straws each year.
They also pay attention for Energy and water conservation and work in mass ways to make coffee the world's first sustainable agricultural product. It does not stop there but helps people by providing job opportunities especially for the youth.
Why is Starbucks different?
From the very beginning Starbucks was different from other companies since, it took an extra effort to break free from the traditional kind of coffee shop and created its unique pathway towards success. It does not only celebrate the rich tradition and coffee but also brought the feeling of connection to create a comfort zone to the customers.
It provides quality service, inviting atmosphere and relaxing music which is chosen for its artistry and appeal.  It is place of conversation and from food to the setting it's a different culture altogether. In this specially set atmosphere it's a familiar sight to see people studying, working or chatting with friends and is used as a meeting point.
It is a safe heaven, away from stress and daily rush.
-Madhusha Dep-